Into Me / Out of Me
25 Jun - 25 Sep 2006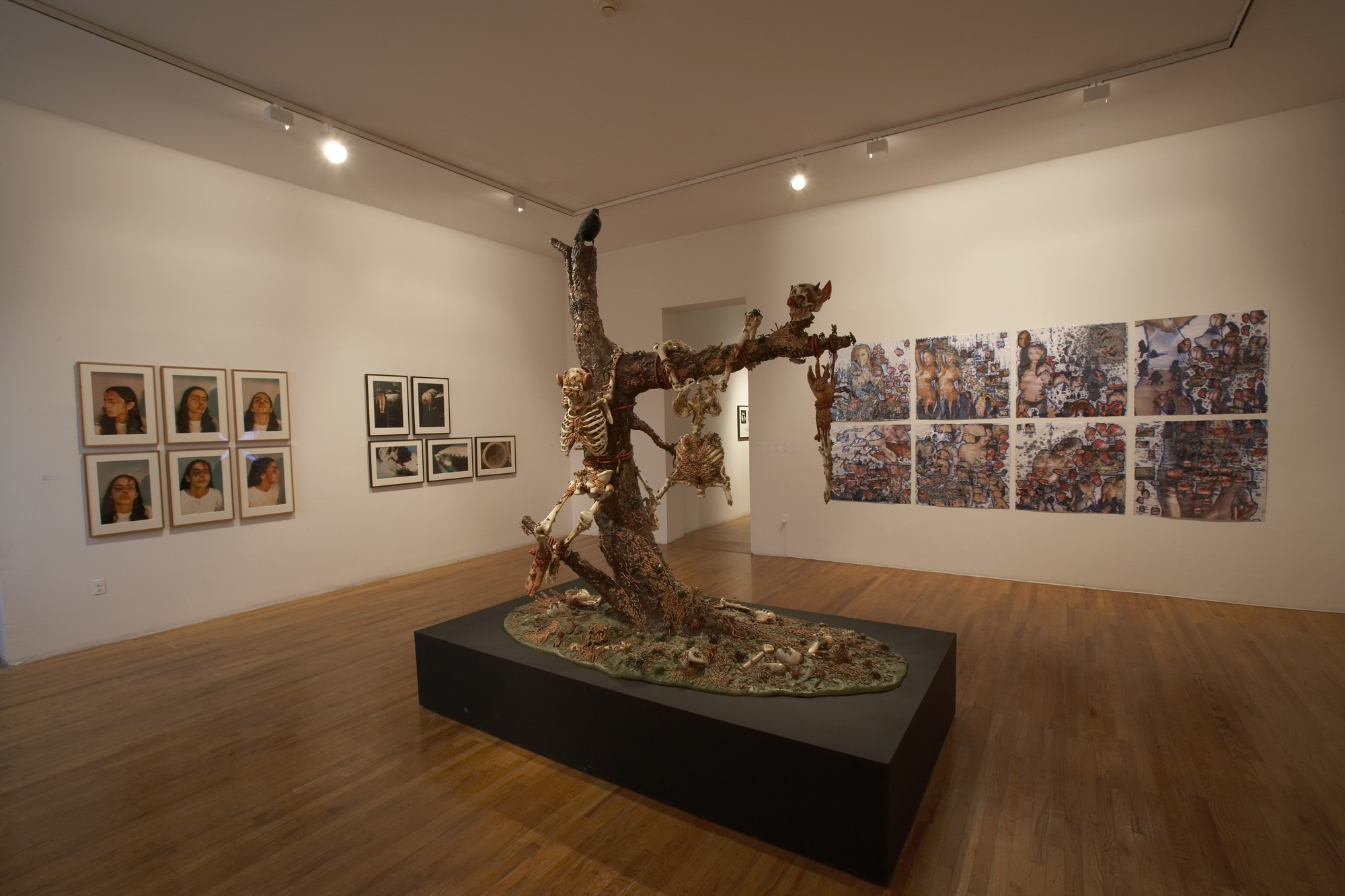 Installation view of the P.S. 1 exhibition "Into Me/Out of Me"
June 25–September 25, 2006. INPS1.937.36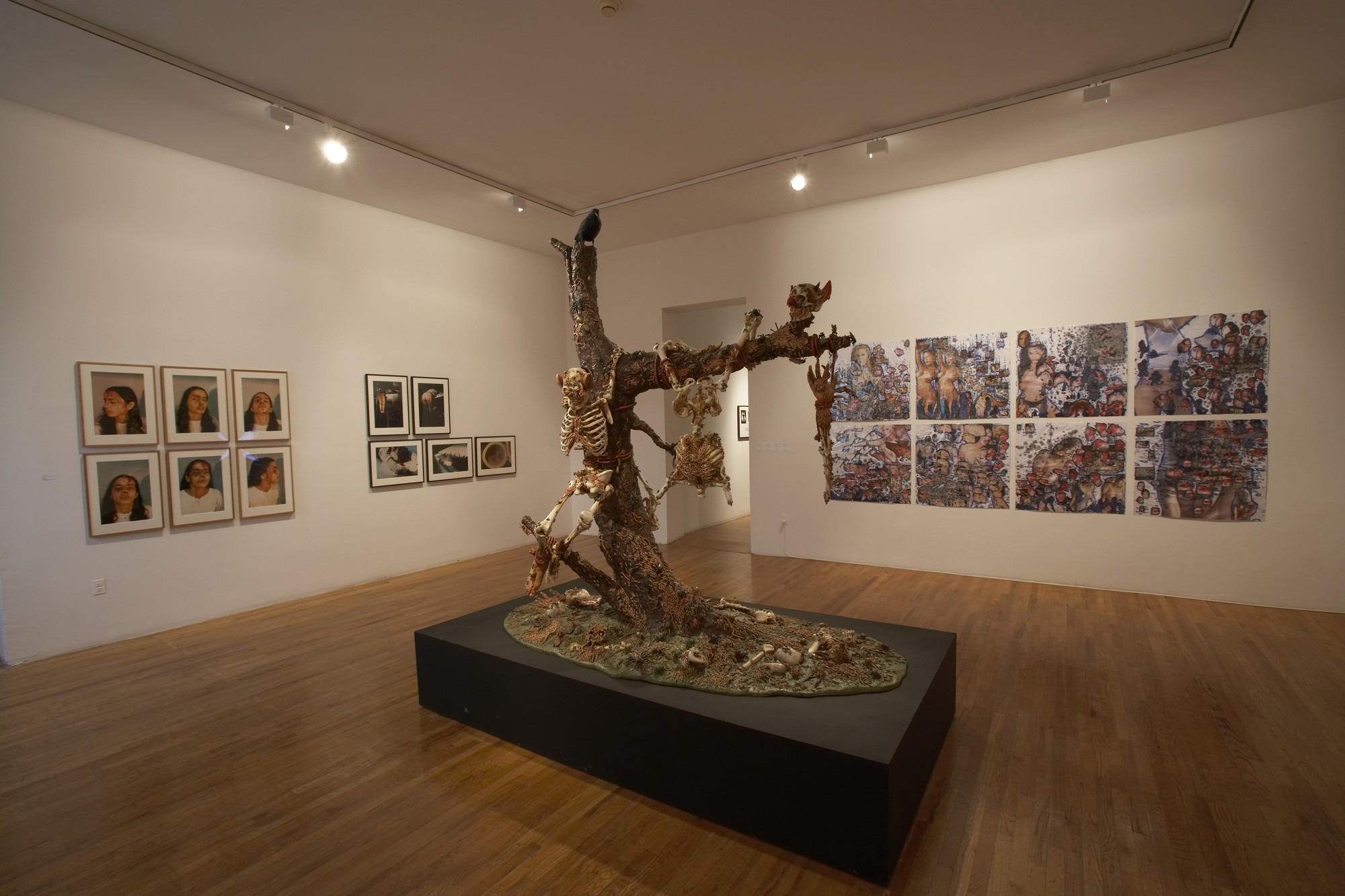 P.S.1 Contemporary Art Center presents Into Me / Out of Me, a group exhibition about the imagined, descriptive, and performative acts of the passing into, through, and out of the human body. This presentation focuses on the primordial relationship between the internal and the external in three main chapters: metabolism (eating, drinking, excreting), reproduction (intercourse, conception, birth), and violence (shooting, impaling, perforation). Into Me / Out of Me brings together explorations and visualizations of these three processes, which deal with the wet and the dry, the inner and the outer surfaces of the body, and the objects and subjects of the physical exchange of the human body with the material world. The exhibition is on view throughout the first floor of P.S.1, from June 25 through September 25, 2006.

Spanning over 40 years and featuring an international group of artists, Into Me / Out of Me employs a wide range of media to illuminate the literal and metaphorical ways that humans interact with each other and material matter. These daily exchanges are presented within the frameworks of natural science, historical and mythological confrontations, ritualistic practices, and self-exploration.

Artists in the exhibition include Marina Abramovic, Vito Acconci, Matthew Barney, Patty Chang, Felix Gonzalez-Torres, Douglas Gordon, Mona Hatoum, Robert Mapplethorpe, Ana Mendieta, Paul McCarthy, John Miller, Frank Moore, Carolee Schneemann, Rirkrit Tiravanija, Andy Warhol, Lawrence Weiner, among many others.

Into Me / Out of Me is co-organized by P.S.1 Contemporary Art Center and KW Institute for Contemporary Art, Berlin. It is curated by Klaus Biesenbach, P.S.1 Chief Curator, Curator in the Department of Film and Media at The Museum of Modern Art, and the Founding Director of KW. The exhibition will travel to KW in late 2006. A fully-illustrated publication by KW and P.S.1 will be available in the fall of 2006.

On Sunday, July 9 at 3:00 p.m., artist Carolee Schneemann will give a lecture discussing her work and its relationship to the themes of the exhibition. Tickets to the event are free with museum admission.

Into Me / Out of Me is made possible by the Lawton W. Fitt and James I. McLaren Foundation, Marie-Josée and Henry Kravis, Philip Aarons and Shelley Fox Aarons, The Horace W. Goldsmith Foundation, Enzo Viscusi, Julia Stoschek, Mimi and Peter Haas Fund, Richard Anderman, Paul Beirne, Douglas S. Cramer, and The Contemporary Arts Council and The Junior Associates of The Museum of Modern Art.

The exhibition is funded by the German Federal Cultural Foundation.

The realization of the project takes place with the friendly support of Dornbracht Culture Projects.