Marking Time
Art in the Age of Mass Incarceration
17 Sep 2020 - 04 Apr 2021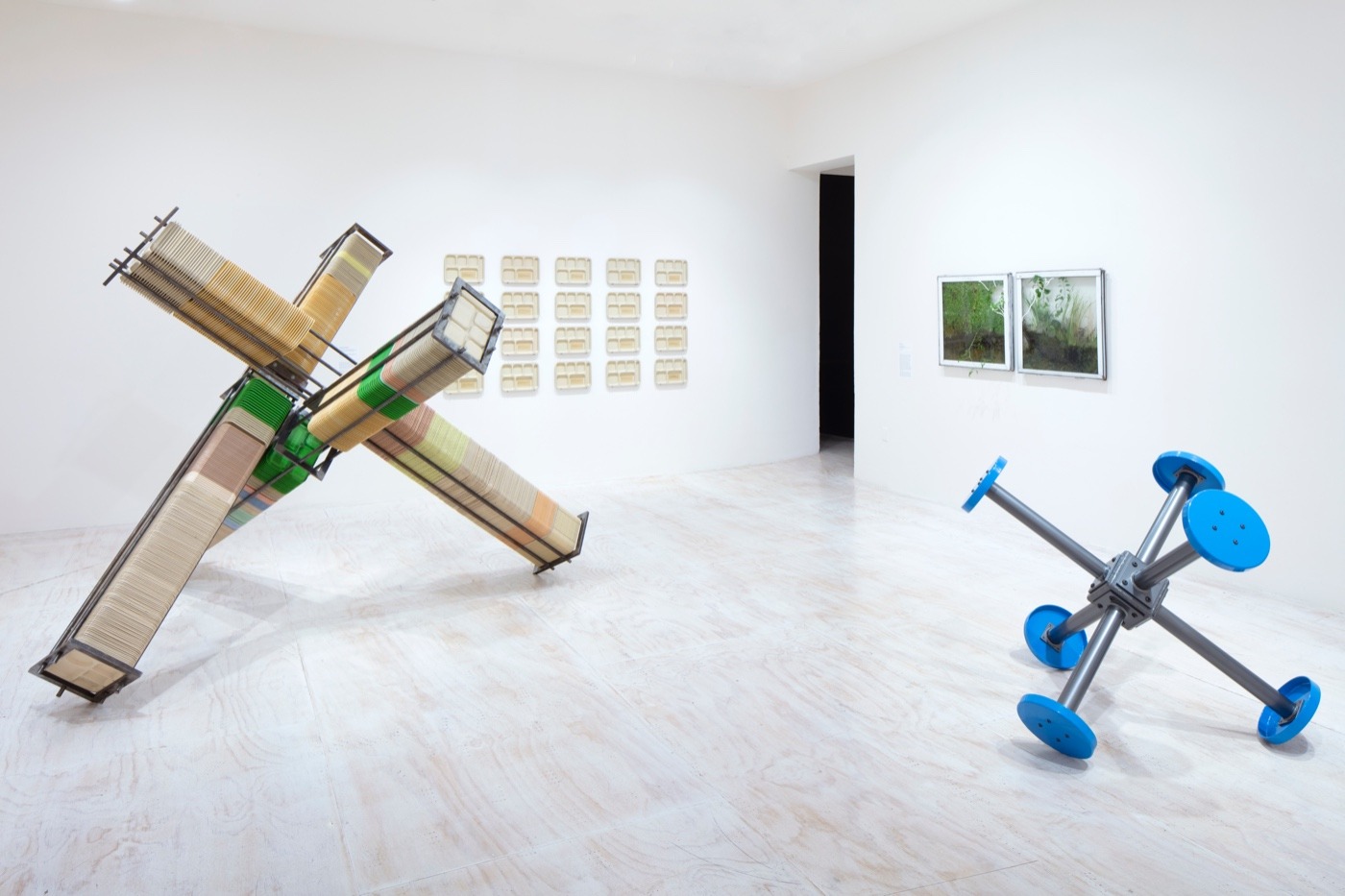 Installation view of Marking Time: Art in the Age of Mass Incarceration. Image courtesy MoMA PS1. Photo: Matthew Septimus
As its first exhibition upon reopening to the public, MoMA PS1 will present a major exhibition exploring the work of artists within US prisons and the centrality of incarceration to contemporary art and culture, on view from September 17, 2020 through April 4, 2021. Featuring art made by people in prisons and work by nonincarcerated artists concerned with state repression, erasure, and imprisonment, Marking Time: Art in the Age of Mass Incarceration highlights more than 35 artists, including American Artist, Tameca Cole, Russell Craig, Maria Gaspar, James "Yaya" Hough, Jesse Krimes, Mark Loughney, Gilberto Rivera, and Sable Elyse Smith. The exhibition has been updated to reflect the growing COVID-19 crisis in US prisons, featuring new works by exhibition artists made in response to this ongoing emergency. Alongside the exhibition, a series of public programs, education initiatives, and ongoing projects at MoMA PS1 will explore the social and cultural impact of mass incarceration.

Marking Time: Art in the Age of Mass Incarceration is organized by Dr. Nicole R. Fleetwood, Guest Curator; and Amy Rosenblum-Martín, Guest Assistant Curator; with Jocelyn Miller, former Assistant Curator, MoMA PS1; and Josephine Graf, Curatorial Assistant, MoMA PS1.

Major support for Marking Time is provided by the Art For Justice Fund, a sponsored project of Rockefeller Philanthropy Advisors; the Office of the Provost and the School of Arts and Sciences at Rutgers University—New Brunswick; and MoMA's Wallis Annenberg Fund for Innovation in Contemporary Art through the Annenberg Foundation.

Additional funding is provided by The Friends of Education of The Museum of Modern Art, Julia Lourie, Robert Lourie and Ivana Stolnik, Stardust Arts, NYU's Center for Black Visual Culture, and the MoMA PS1 Annual Exhibition Fund.

Special thanks to JTT, New York; Carlos/Ishikawa, London; and Malin Gallery, New York.