Metahaven
Islands in the Cloud
20 Jan - 21 Apr 2013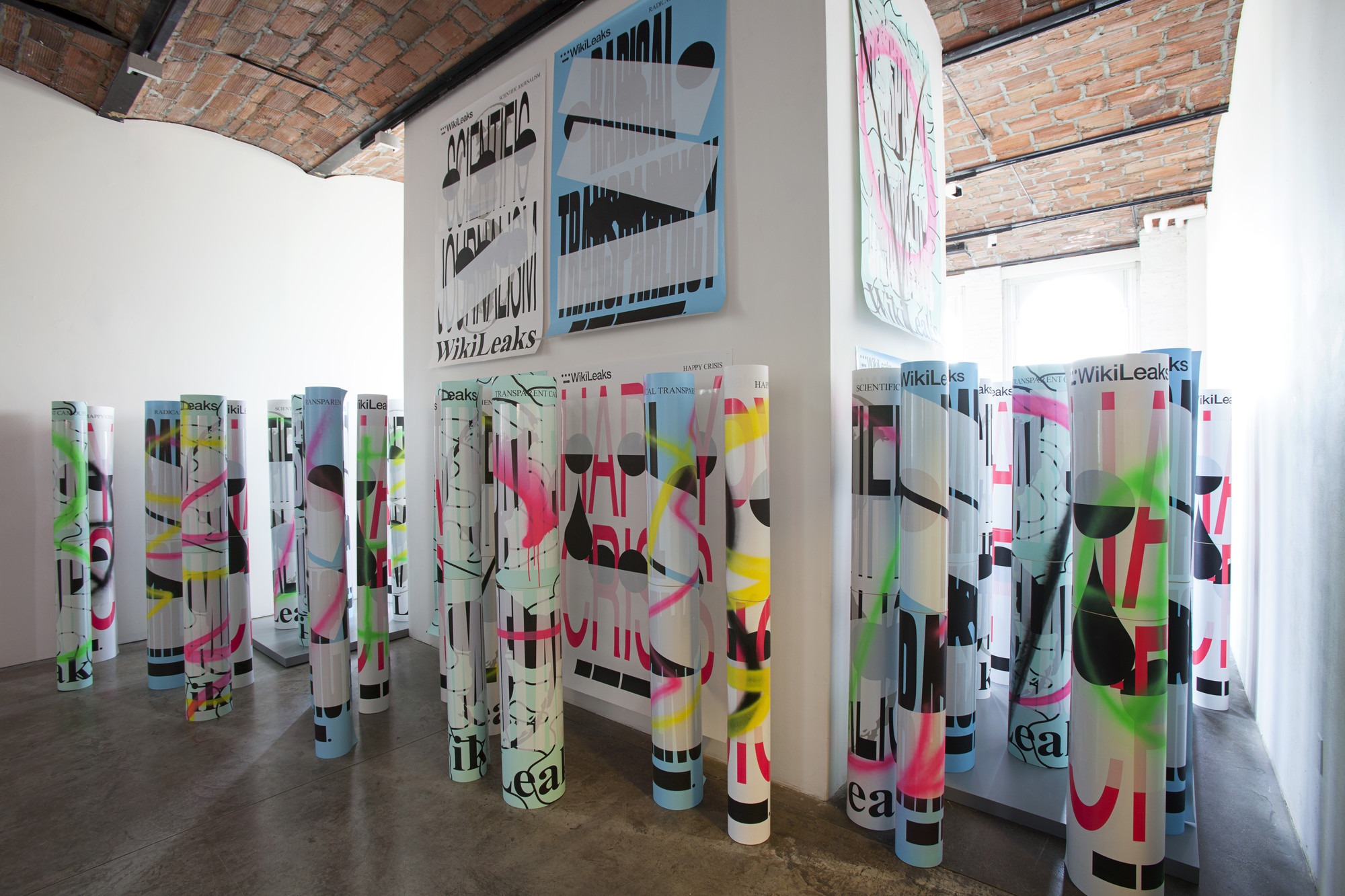 Installation view of Metahaven: Islands in the Cloud at MoMA PS1, January 20–April 21, 2013. Photo: Matthew Septimus
Founded by Vinca Kruk and Daniel van der Velden in 2007 as a design and research studio, Metahaven has come to define a new methodology in graphic design. The studio's speculative practice privileges the vocabulary of graphic design as a means of knowledge production, using it as a tool to analyze organizational models and power structures. Investigating political and economic design—including nation branding and logo production—in relation to statehood, currency and information networks, Metahaven places particular emphasis on transparency and visibility.

The Amsterdam-based studio produces a continuous stream of research that rarely results in finite, codified work. They publish books and essays, organize conferences and collaborate with policy makers, concurrently working on new commissions while maintaining a variety of self-initiated projects. Recent activities have included a range of research, identity and product design for WikiLeaks, as well as proposals for the identity of Sealand, a self-proclaimed sovereign nation-state located on a platform built by the British seven miles off the English coast as part of a naval defense strategy during World War II. Materials from both projects are included in this exhibition, alongside elements relating to a new cloud hosting enterprise based in Iceland. Islands in the Cloud is the first museum show to focus on Metahaven's unique practice.

Organized by Peter Eleey, Curator, MoMA PS1, with Alhena Katsof, Volkswagen Fellow.