Nancy Grossman
Heads
22 May - 15 Aug 2011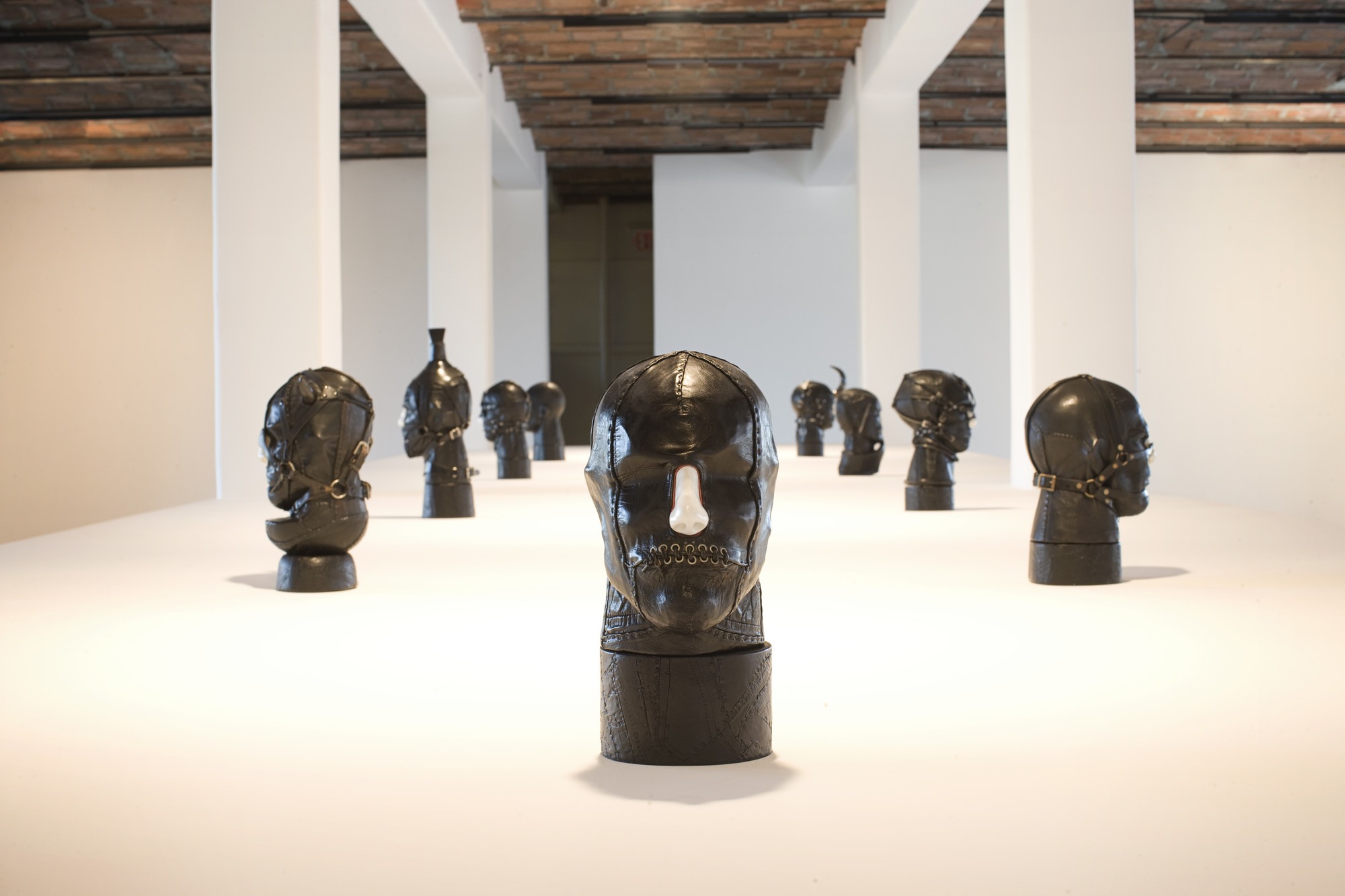 Installation view of the exhibition "Nancy Grossman: Heads"
May 22nd, 2011–August 15th, 2011. INPS1.1043.1. Photograph by Matthew Septimus.

MoMA PS1 presents Nancy Grossman: Heads, a solo exhibition that focuses on the artist's evocative head sculptures. Nancy Grossman has been making art for more than fifty years and is best known for her leather-wrapped sculptures of heads, which the artist made from the late 1960s through to the 1980s. This exhibition brings together fourteen sculptures, highlighting the formal and expressive range within the series.

While Grossman regularly refers to the heads as self-portraits, they are not made to resemble the artist herself. They speak to the malice and subservience of both psychology and worldly conflict. Though the works are often rendered blind and mute, they still allude to the role of the silent witness amid cruelty and disorder. The creation of the sculptures was inspired in part by the liberation movements of the late 1960s and the Vietnam War, responding to the violence and social upheaval of the era. Today, Grossman's heads continue to address the anxiety and turmoil that weigh upon the individual and contemporary society. Each head was carved from a block of wood and overlaid with sections of found leather-often sourced from articles of clothing or even boxing gloves-which are sewn, nailed, or zippered together. The life-size sculptures are startling for what they obscure as much as for what they expose. Eyes, ears, and mouths are typically covered, bound, sewn shut, or otherwise restrained. Some heads incorporate found objects that result in horns and other protrusions. The unsettling works have been a source of inspiration for her fellow artists and those of younger generations, and have been notably photographed by Robert Mapplethorpe and Richard Avedon.