Rania Stephan
15 Oct 2011 - 01 Jul 2012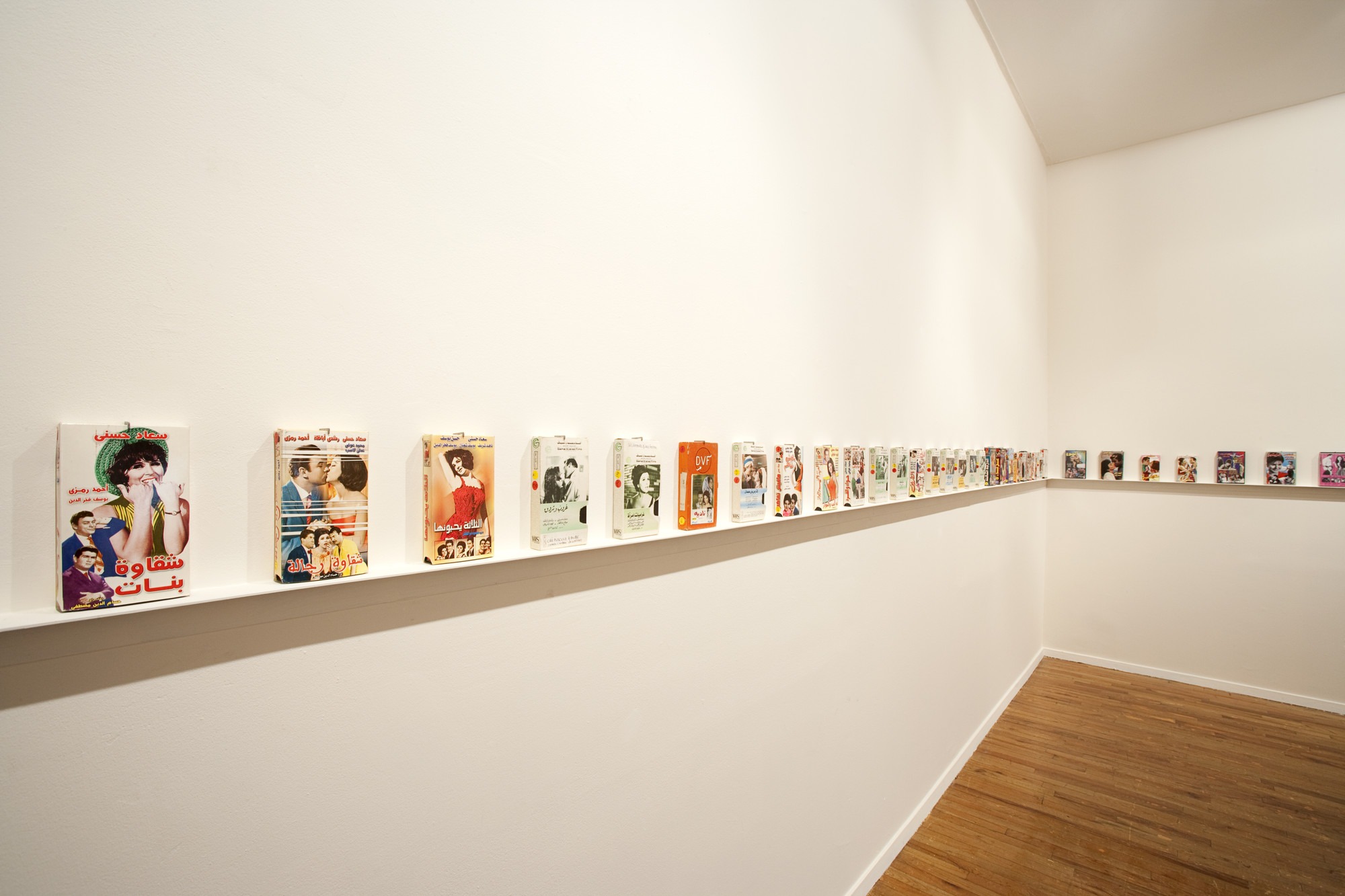 Installation view of the exhibition "Rania Stephan"
October 5th, 2011–July 1st, 2012. INPS1.1052.3. Photograph by Matthew Septimus.
RANIA STEPHAN
15 October, 2011 - March, 2012

Rania Stephan (Lebanese, b. 1960) has been working with film for the last two decades. Stephan's body of work may at first appear perplexingly heterogeneous—ranging from video art to raw documentary—yet its underlying coherence stems from her country of origin, Lebanon, which stands at a crossroads of cultures and influences, East and West, and remains a place of both exile and return. Stephan focuses on what she calls "the archaeology of images, identity, and memory."

This presentation of Stephan's most recent work, The Three Disappearances of Soad Hosni (2011), is the first in a New York institution, following its premier at the 10th Sharjah Biennial (2011), where it won The Artist Prize. It is an elegiac installation about the career and mythology of the renowned Egyptian actress and star Soad Hosni (1943-2001)—who, in 2001, allegedly committed suicide in London. Structured like a three-act classical tragedy, The Three Disappearances of Soad Hosni appropriates footage from more than sixty VHS copies of the feature films in which Hosni starred between 1959 and 1991. By montaging scenes from the format in which most of Hosni's fans experienced her films, Stephan proposes a singular and poetic rewriting of a lost golden age of Egyptian cinema. Irreverent, playful, and serious, Stephan's work reexamines the legacy of complex representations of the modern Arab woman.

Rania Stephan is organized by Klaus Biesenbach, Director, MoMA PS1 and Chief Curator at Large, The Museum of Modern Art.