Sergej Jensen
23 Jan - 02 May 2011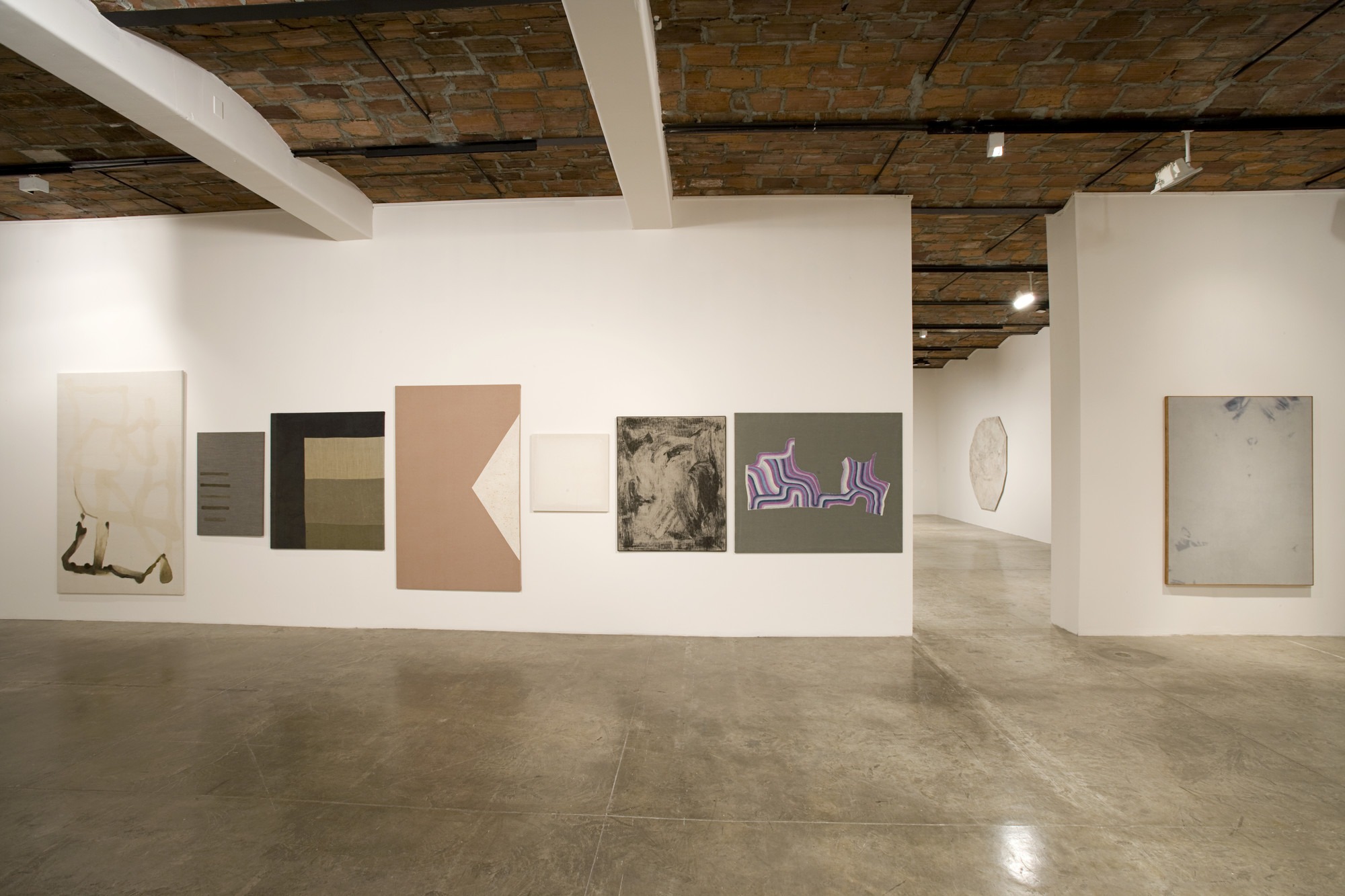 Installation view of the exhibition "Sergej Jensen"
January 23rd, 2011–May 2nd, 2011. INPS1.1038.2. Photograph by Matthew Septimus.
MoMA PS1 presents the first American museum survey of the paintings of Berlin-based artist Sergej Jensen. The exhibition includes more than twenty works produced over the past eight years, as well as a number of new pieces created by the artist on site at MoMA PS1. The exhibition will be on view in the Second Floor Kunsthalle gallery.

Constructed from a wide range of found textiles, Jensen's paintings recall elements of classic modern abstraction. The linens, silks, cashmeres, burlaps, wools and canvases that he employs have all been exposed to a range of conditions, activities and owners, and Jensen—who once described his work as "painting without paint"—often adopts as pictorial elements the traces of wear and prior use that mark his fabrics. He stretches, glues, and sews them onto or into one another, sometimes treating these found supports with bleach, dyes, diamond dust, or other substances to make the final work. Combining the purposeful with the accidental, Jensen's work gives shape to recent reconsiderations of modernism's utopias; his paintings remind us that those myths survive today only as style.

The exhibition is organized by the Aspen Art Museum and curated by Heidi Zuckerman Jacobson. It is organized at MoMA PS1 by Peter Eleey, Curator of MoMA PS1.

DISTANZ Verlag will publish the first monographic catalogue of Sergej Jensen during the exhibition, which is available for pre-order at MoMA PS1's Artbook bookstore. Texts by Helmut Draxler, Peter Eleey, Jacob Fabricius, Rainald Goetz, Melanie Ohnemus, Susanne Pfeffer, and Heidi Zuckerman Jacobson in both English and German.