The Talent Show
12 Dec 2010 - 04 Apr 2011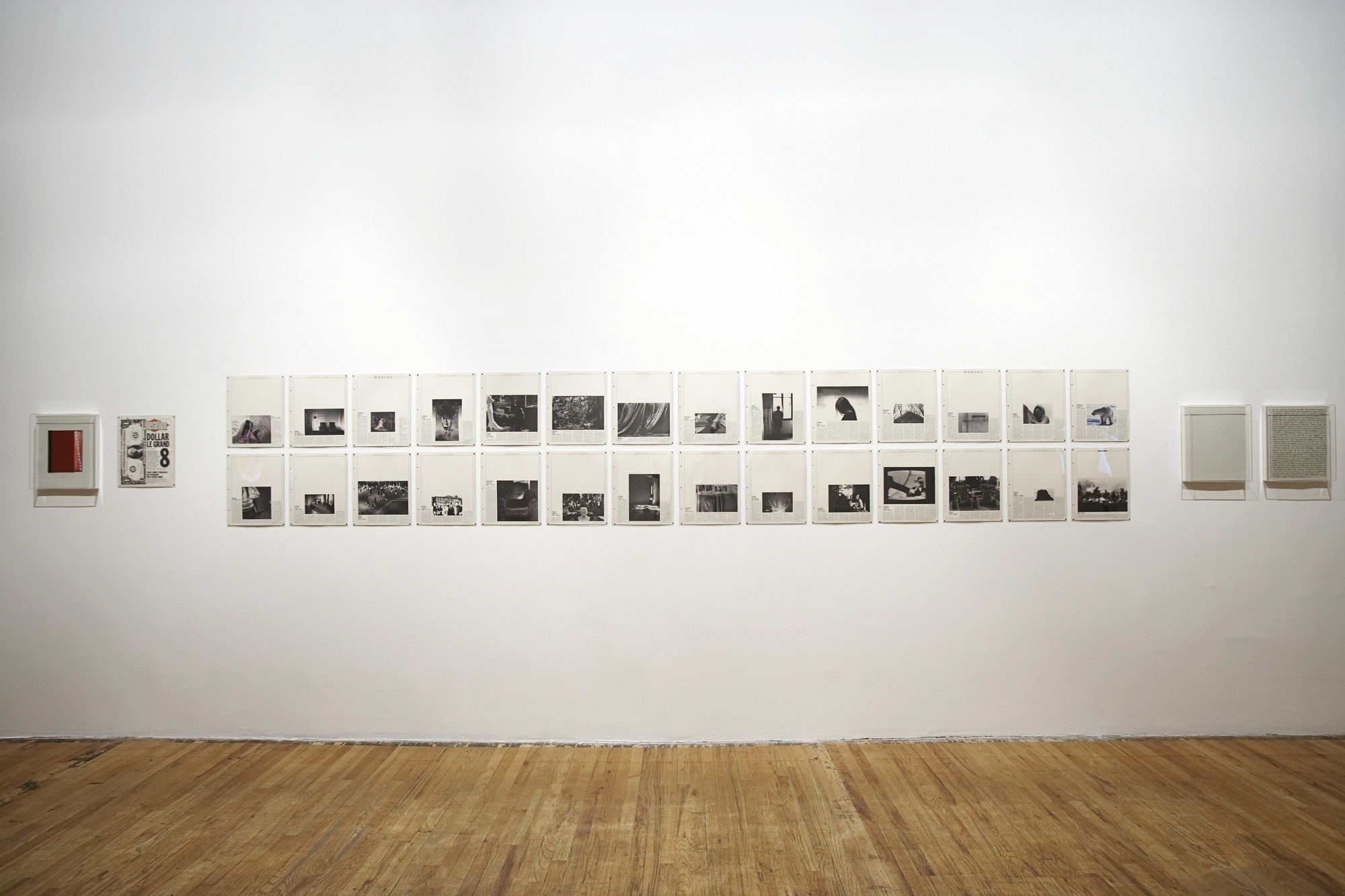 Installation view of the exhibition "The Talent Show"
December 12th, 2010–April 4th, 2011. INPS1.1035.10. Photograph by Matthew Septimus.
In recent years, television's reality shows and talent competitions have offered people a conflicted chance at fame, while various kinds of Web-based social media have pioneered new forms of communication that people increasingly use to perform their private lives as public theater. During the same period, governments worldwide have asserted vast new powers of surveillance, placing unwitting "participants" on an entirely different kind of stage.

Against this backdrop, The Talent Show examines a range of relationships between artists, audiences, and participants that model the competing desires for notoriety and privacy marking our present moment. Ranging from seemingly benevolent partnerships to those that appear to exploit their subjects, many of the works in the exhibition animate the tensions between exhibitionism and voyeurism, and raise challenging ethical questions around issues of authorship, power, and control.

Featured in the exhibition are 18 artists:

Stanley Brouwn
Chris Burden
Sophie Calle
Peter Campus
Graciela Carnevale
Phil Collins
Philip-Lorca diCorcia
Tehching Hsieh
David Lamelas
Piero Manzoni
Adrian Piper
Amie Siegel
John Smith
Andy Warhol
Gillian Wearing
Hannah Wilke
Shizuka Yokomizo
Carey Young

The Talent Show is organized by Walker Art Center, Minneapolis, and curated by Peter Eleey, Curator of MoMA PS1.