Jay Chung & Q Takeki Maeda
08 Jul - 02 Sep 2012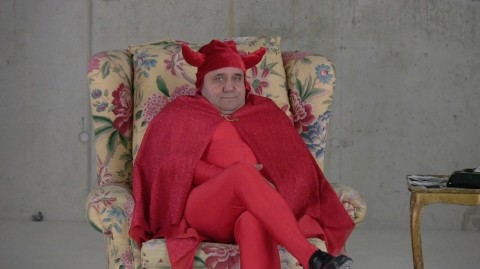 © Jay Chung & Q Takeki Maeda
She's Gone, 2009
single-channel video with sound, 3 min.
Courtesy the artists and Galerie Isabella Bortolozzi, Berlin.
JAY CHUNG & Q TAKEKI MAEDA
8 July – 2 September 2012

For their first major solo exhibition in the United States, Berlin-based artists Jay Chung & Q Takeki Maeda further an ongoing inquiry into the systems that underlie processes and contexts of social exchange. Since studying together at the Städelschule in Frankfurt, Chung and Maeda have worked collaboratively for nearly a decade. While recent exhibitions have often tended toward more invisible and oblique forms of critical inquiry, many of their sculptural, photographic, and video-based works emerge from a direct engagement with the artists' immediate context. In the case of Untitled (2011), Chung and Maeda bring together a collection of found photographs that depict the candidates that have run against the current mayor of Berlin, Klaus Wowereit, over the course of his thirty-year political career. Through a working method that is largely determined by research into specific physical, cultural, and conceptual conditions, the artists' residency in Los Angeles culminates in a new project at REDCAT that characteristically exposes and derails the conventions of exhibition-making.