Philipp Gufler
11 Jan - 16 Feb 2013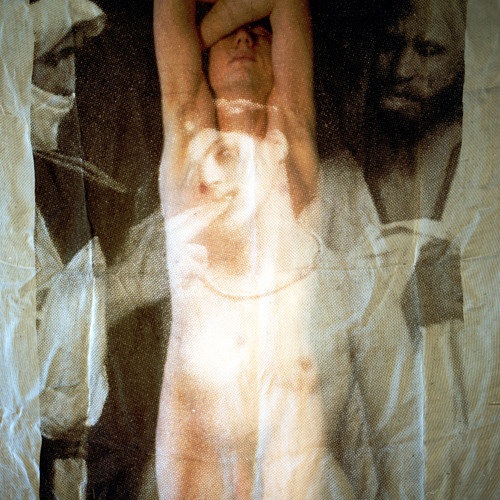 © Philipp Gufler
Sketch for "Eingebildete Männlichkeit / Imagined Masculinity ", 2012
sketch
courtesy of SASSA TRÜLZSCH, Berlin
PHILIPP GUFLER
11 January – 16 February 2013

What is Identity?

PHILIPP GUFLER (*1989) plays with the ideas of becoming and contextualizing oneself in normed identities. His travesty crosses the social construct of masculinity in the installation "Eingebildete Männlichkeit / Imagined Masculinity " as well as the construct of authorship with a series of contemporary icons being hermaphrodites between painting, sculpture and texts. What art has produced over centuries is as we see it in his exhibition projected either on his body, in the space or in our minds.

For the first space of the gallery Philipp Gufler produced a translucent "notebook" on sexuality to confirm, loose and question identity. In "1978 (Pride IV)" we read it like an early booklet with textual inspirations found in books or papers mixed with own thoughts. Some quotes can ́t be recognized anymore and others show their authorship through well known figures like Querelle. Single pages float in a frozen coloured liquid. They lean against the walls or lie on a glass table. The gallery lights shine through them and their shadows paint the space. Within this presentation two additional, but very different collages are shown. They are made together with artist Max Schmidtlein and represent the collective practice in Philipp Gufler ́s work. These cooperative works are sandwiched glasses designed with screen prints and coloured glue from both sides.

The second space of the gallery appears in claret like a 19th century drawing room, but with blanks, as if pictures would have been removed and only one remained. It is a video showing all the missing pictures on printed veils overlying the artist ́s body. The allusion to the motif of projection can be seen here as traveling between the blanks themselves and his method of layering. One blank in the installation is the door to the gallery ́s third space. Behind that door is the hidden staircase where an old-fashioned recorder is placed playing the sound piece "Topographie der Erregungen/ Topography of Excitement" by Daniel Door. His work functions as an independent contribution to Philipp Guflers work "Eingebildete Männlichkeit".

Philipp Gufler ́s work, to quote last but not least an anonymous passage of his own collages, is "physical, narcissistic, sumptuous, belting and close-mouthed" - and in a very refreshing way a great and playful combination of rebellion and tradition.