Chadwick Rantanen
14 Sep - 05 Nov 2017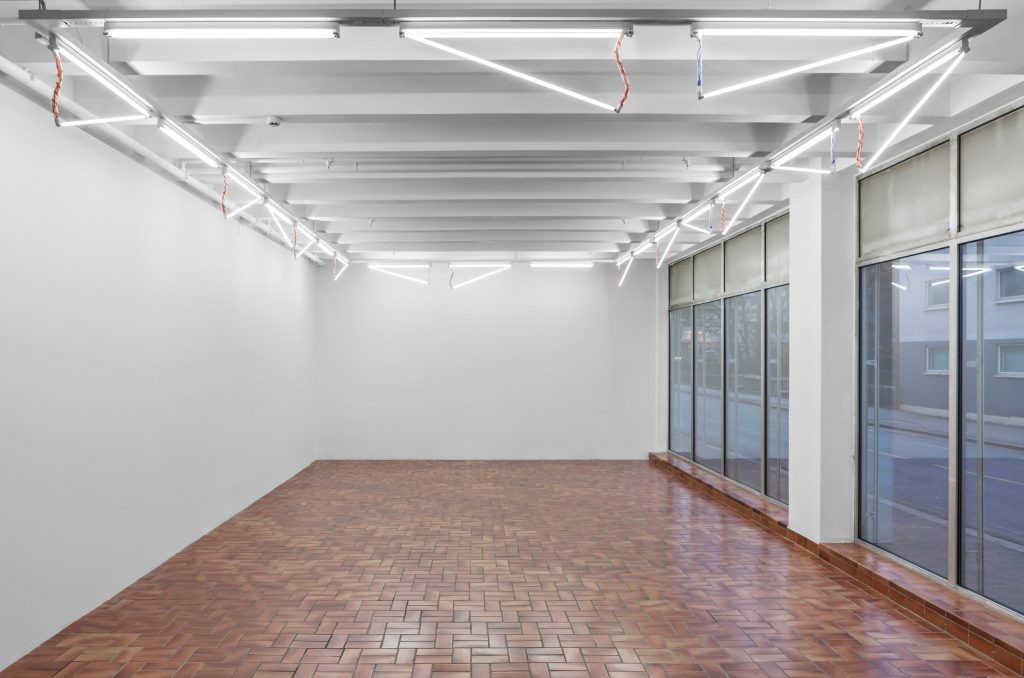 Chadwick Rantanen, Concerned, Interested and Wanting to Help, 2014, installation view, STANDARD (OSLO)
Courtesy the artist and STANDARD (OSLO), Oslo
CHADWICK RANTANEN
Ward
14 September – 5 November 2017

US American artist, Chadwick Rantanen, who is a resident of Los Angeles often uses everyday objects and mass produced industrial items in his works. He transforms their function and form, however, so that their original meaning is relegated to the background and they can be looked at from a new artistic point of view and re-evaluated according to criteria other than the conventional ones. Neon tubes, tennis balls, plastic buckets, cups and recently cuckoo clocks are among his preferred objects. With them he creates sculptures, installations and site-specific interventions.

Chadwick Rantanen, born in 1981 in Wausau (Wisconsin, USA), lives and works in Los Angeles.