Grayson Perry
The Most Popular Art Exhibition Ever!
08 Jun - 10 Sep 2017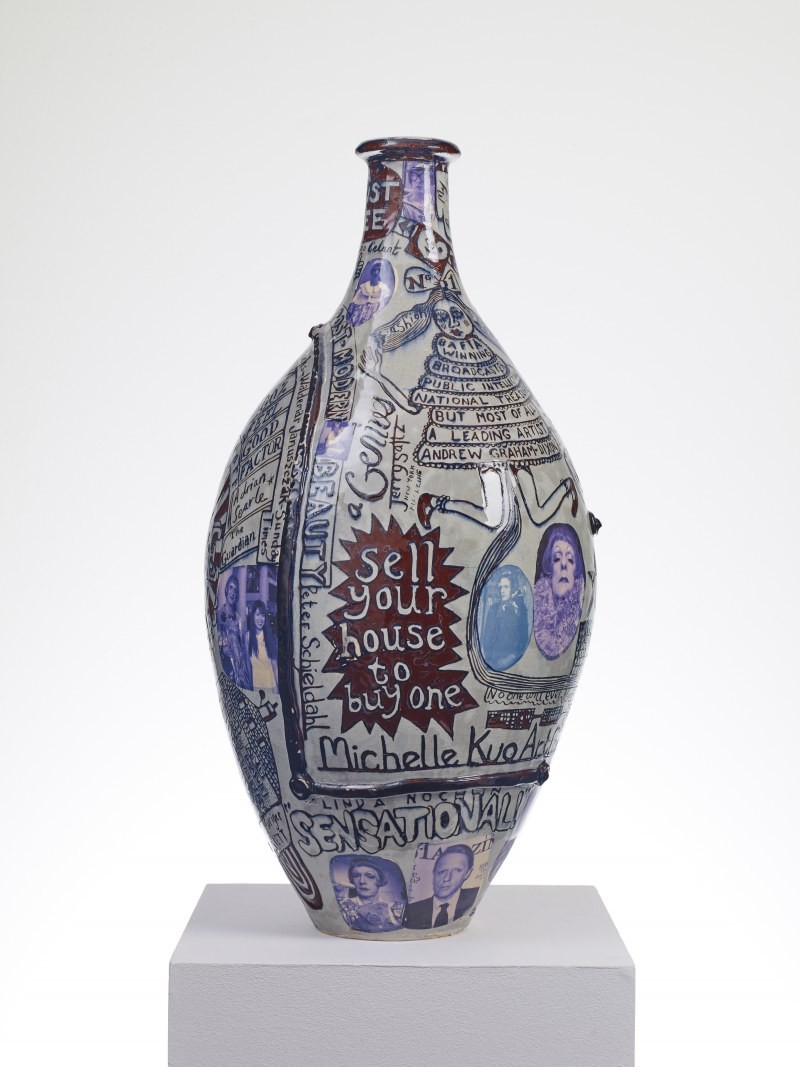 Grayson Perry
Puff Piece, 2017
Courtesy the artist and Victoria Miro, London (photography Angus Mill) © Grayson Perry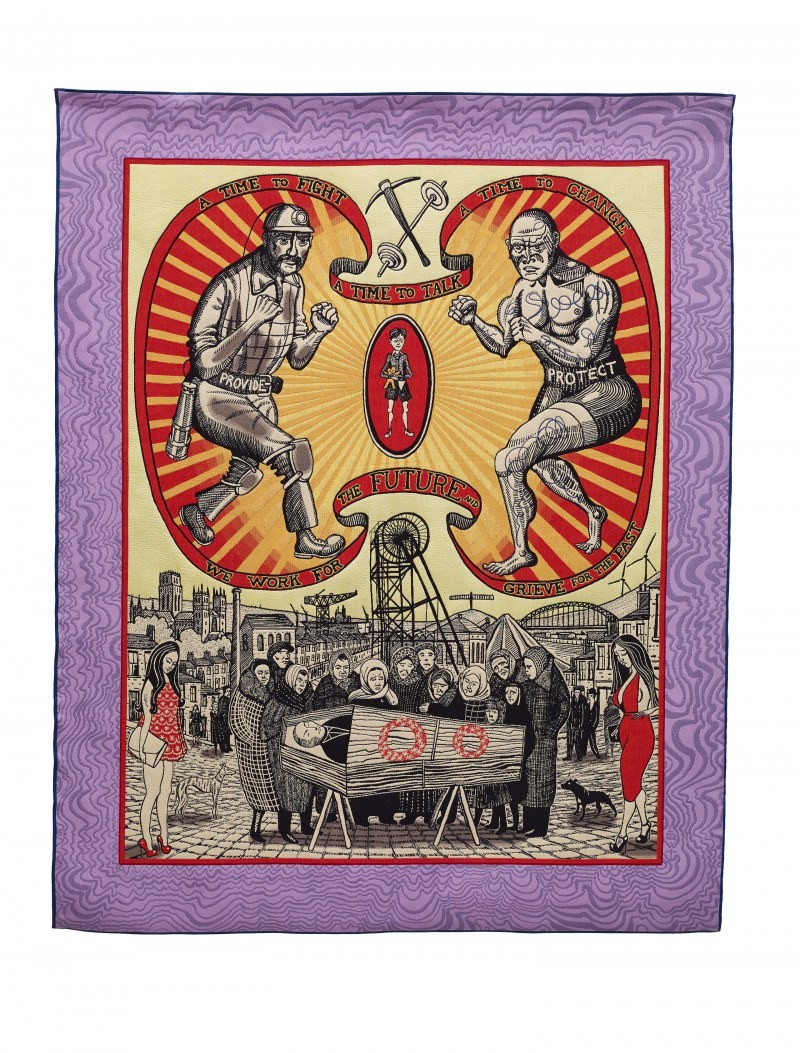 Grayson Perry
Death of a Working Hero, 2016
Tapestry 250 x 200 cm 98 3/8 x 78 3/4 in
© The Artist Courtesy the Artist, Paragon Press and Victoria Miro, London (Photographer: Stephen White)
GRAYSON PERRY
The Most Popular Art Exhibition Ever!
8 June - 10 September 2017

This summer Grayson Perry, one of the most astute commentators on contemporary society and culture, will present a major exhibition of new work. The works will touch on many themes including popularity and art, masculinity and the current cultural landscape.

Perry's abiding interest in his audience informs his choice of universally human subjects. Working in a variety of traditional media such as ceramics, cast iron, bronze, printmaking and tapestry, Perry is best known for his ability to combine delicately crafted objects with scenes of contemporary life. His subject matter is drawn from his own childhood and life as a transvestite, as well as wider social issues ranging from class and politics to sex and religion.

Taking place during the Serpentine's popular summer season, when the parks enjoy hugely increased local and international audiences, The Most Popular Art Exhibition Ever!, will tackle one of Perry's central concerns: how contemporary art can best address a diverse cross section of society.

Perry said: "I am in the communication business and I want to communicate to as wide an audience as possible. Nothing pleases me more than meeting someone at one of my exhibitions from what museum people call 'a non-traditional background.' The new works I am making all have ideas about popularity hovering around them. What kind of art do people like? What subjects? Why do people like going to art galleries these days? What is the relationship of traditional art to social media?"

Grayson Perry
Grayson Perry has had major solo exhibitions nationally and internationally, including the critically acclaimed Tomb of the Unknown Craftsman at the British Museum in 2011; Hold Your Beliefs Lightly, Bonnefantenmuseum, Maastricht, The Netherlands, which travelled to ARoS Aarhus Art Museum, Aarhus, Denmark in 2015 – 2016; My Pretty Little Art Career, Museum of Contemporary Art, Sydney, 2015; Provincial Punk, Turner Contemporary, Margate, 2015; and The Arts Council Collection and British Council-led UK and international tour of The Vanity of Small Differences. Winner of the 2003 Turner Prize, Perry was elected a Royal Academician in 2012. The following year, he received a CBE in the Queen's Birthday Honours List and in 2015 was appointed Trustee of the British Museum and Chancellor of the University of the Arts London. In 2016, following on from his design of A House for Essex, Perry was awarded a RIBA Honorary Fellowship.