About Time
Photography in a Moment of Change
14 May - 25 Sep 2016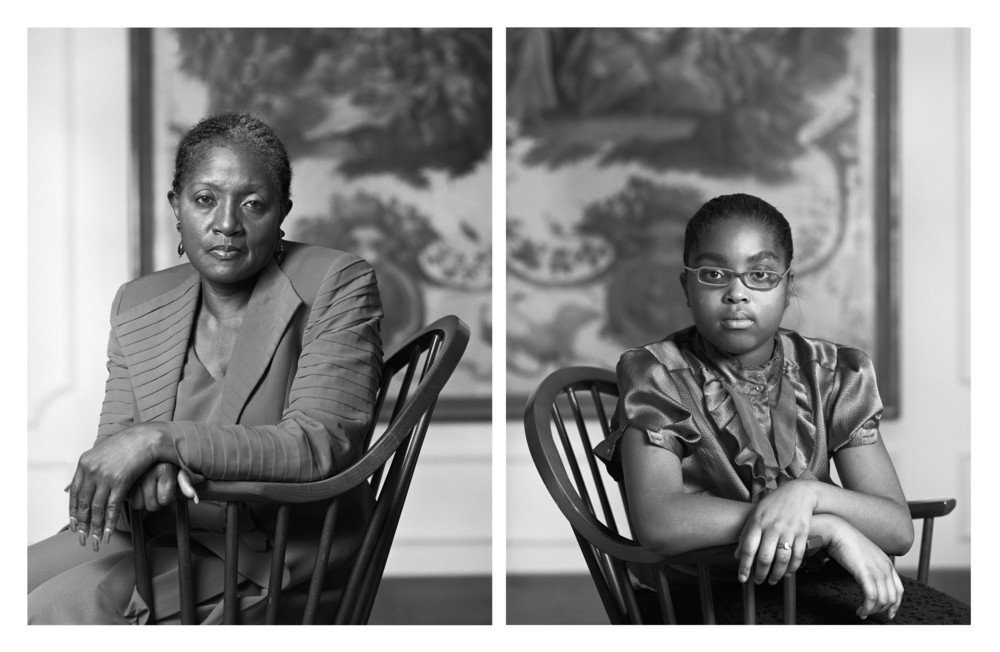 Dawoud Bey
Betty Selvage and Faith Speights, from The Birmingham Project, 2012
promised gift of Courtnay Haden
© Dawoud Bey
photo: courtesy Rena Bransten Projects
ABOUT TIME
PHOTOGRAPHY IN A MOMENT OF CHANGE
14 May – 25 September 2016
Floor 3

This thematic exhibition brings together work from across the medium's history — from daguerreotypes to slide projections to video installations — that consider the way photography's complex and ever-changing relationship with time has reflected and inflected our ideas about permanence and obsolescence, history and memory. In a period of tremendous technological change, this exhibition puts historical and contemporary works in dialogue to highlight the fundamental issues that have been central to the medium since its invention. The presentation showcases work by Julia Margaret Cameron, Henri Cartier-Bresson, Phil Chang, Dawoud Bey, Owen Kydd, and Zoe Leonard, among others, as well as Recordings #3 (At sea), a newly commissioned installation by Jason Lazarus.