Photography in Mexico
10 Mar - 08 Jul 2012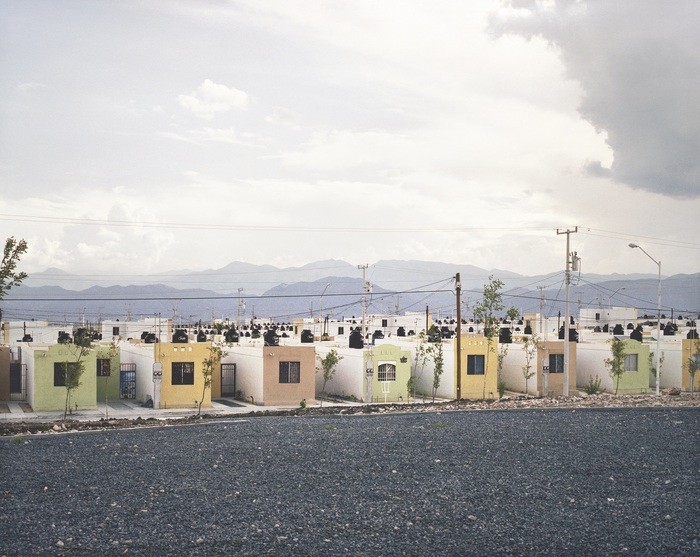 © Alejandro Cartagena
Fragmented Cities, Juarez #2 from the series Suburbia Mexicana, 2007
inkjet print; San Francisco Museum of Modern Art, Accessions Committee Fund purchase
PHOTOGRAPHY IN MEXICO
Selected Works from The Collections of Sfmoma and Daniel Greenberg and Susan Steinhauser
10 March - 8 July, 2012

Presenting a complex synthesis of art and politics, this exhibition explores Mexico's distinctively rich and diverse photography tradition from the 1920s to the present. It begins in the period following the Mexican Revolution, when international artists such as Tina Modotti and Edward Weston found creative inspiration in Mexico and, in turn, helped to inspire Mexican photographers like Lola Álvarez Bravo and Manuel Álvarez Bravo. Including photographs made for the illustrated press at midcentury and documentary investigations from the 1970s and 1980s, the exhibition concludes with contemporary examinations of social, environmental, and economic concerns both within Mexico and along its northern border. The selection of more than 150 photographs showcases works by Manuel Carrillo, Graciela Iturbide, Elsa Medina, Pablo Ortiz Monasterio, Mariana Yampolsky, and many more, drawing from SFMOMA's photography collection and a recent major gift from Daniel Greenberg and Susan Steinhauser.