Photography Now - China, Japan, Korea
12 Sep - 20 Dec 2009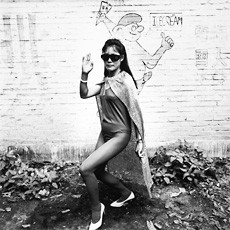 © Liu Zheng
Folk Entertainer, Lingqui County, Shanxi Province, from the series The Chinese, 1995
gelatin silver print
Collection SFMOMA, Accessions Committee Fund
PHOTOGRAPHY NOW - CHINA, JAPAN, KOREA

September 12 - December 20, 2009

Drawn entirely from SFMOMA's collection, Photography Now showcases pictures by 30 contemporary artists working in China, Japan, and Korea. Documentary work from China depicts a shifting culture, in particular rapid urbanization and the effects of industrialization on the countryside. Inspired by the work of Robert Frank, Luo Dan journeyed from Shanghai to Tibet, making pictures that explore how dramatic economic changes are affecting people throughout China. In Japan, Rinko Kawauchi makes lyrical pictures that focus on the poetic details of daily life, and Yasumasa Morimura examines the nature of cultural identity through appropriation. Bohnchang Koo's minimal photographs of ordinary architectural elements recall traditional Korean landscape paintings and reflect an emerging Korean identity that references that country's complicated history.