Jun Yang
24 Jul - 11 Sep 2010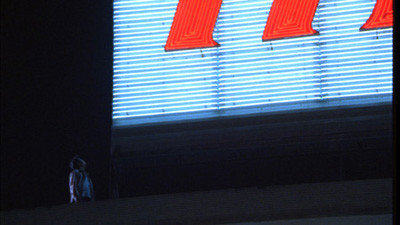 © Jun Yang
A Short-Story on Forgetting and Remembering, 2007
Super 16mm film on HDTV, Stereo, 20min.(still)

JUN YANG
"A Short-Story on Forgetting and Remembering"

Jul. 24, Sat., 2010– Sep. 11, Sat., 2010
Closed on Mon., Sun. and holidays
Summer Holidays Aug.15 - Aug.23, 2010

stories I personally experienced - stories of myself I was told
stories of others I heard, I saw - I wished to have experienced
the line between fiction and real blurred
Jun YANG (from A Short-Story on Forgetting and Remembering)

ShugoArts is pleased to present the first solo exhibition in Japan for Jun Yang, "A Short-Story on Forgetting and Remembering." Jun Yang was born in the People's Republic of China in 1975. In 1979, he immigrated with his family to Austria. He is currently based in Vienna, Taipei and Yokohama. Yang is highly acclaimed internationally, having participated in La Biennale di Venezia, 51st International art Exhibition in 2005, the Liverpool Biennale in 2006 and "Platform in Kimusa" in Seoul, in 2009

This exhibition is centered on the video work, A Short-Story on Forgetting and Remembering. It starts from one man staring at the Taipei nightscape casting his thoughts over the nature of "implanted memory." In psychology, "implanted memory" means to place someone else's memories into a person so that they think the memories are their own. If someone remembers an experience heard from someone else as their own, or if they actively fill in the details of that memory themselves, then the implantation becomes stronger.

He says that when people came across from the mainland, the island's 400 years of history suddenly became 5,000 years of history. The memories of individuals are filled in with ideals and hopes, and eventually the group consciousness changes even the form of the city itself. What Jun Yang shows us is a new form of understanding of how the individual and the world are involved with each other - an understanding informed by his own experiences. In addition to video works, this exhibition includes an installation made using neon lights.