Leo Copers
1969 - 1974
02 Jun - 02 Sep 2018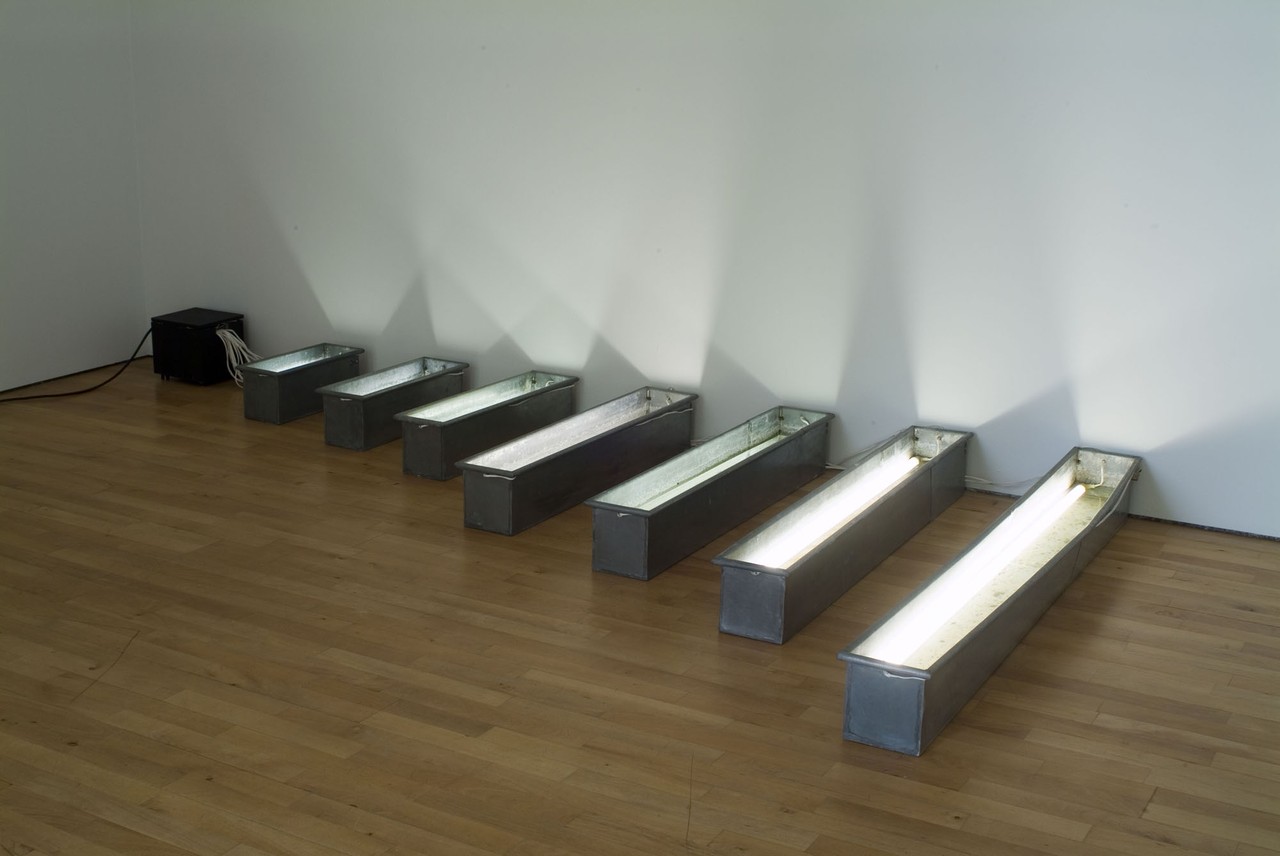 Z.T. (T.L. in water), 1970 – 1971 U.T. (fluorescent tube in water), 1970 - 1971 zink, T.L. lamp, water, elektrisch toebehoren / zinc, water, neon tube, electrical attachments Collection S.M.A.K.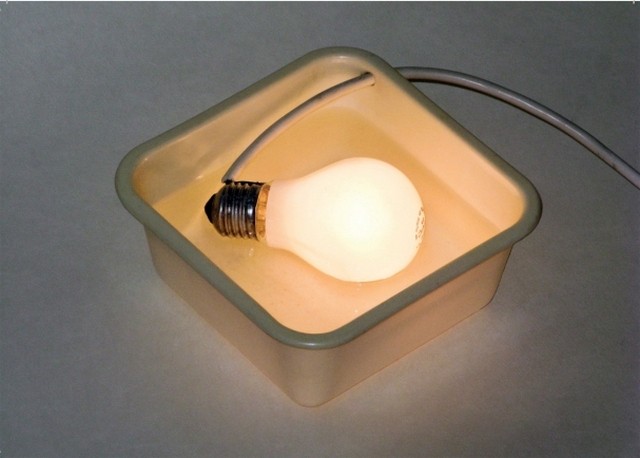 LEO COPERS
1969 - 1974
2 June - 2 September 2018

Together with BOZAR, M HKA and the Middelheim Museum, S.M.A.K. is celebrating the 50-year career of the Belgian artist Leo Copers (1947, Ghent). Copers has since the late 1960s been working on a varied oeuvre consisting mainly of sculptures, installations and performances. Being very much aware of movements on the international art scene, the artist creates surreal-looking objects derived from symbols and metaphors.

S.M.A.K. is presenting a retrospective of Copers' earliest artistic practice in the form of an extensive selection of work from the period from 1969 to 1974. In addition to the four natural elements – air, earth, water and fire – gas and light (artificial and other), such as incandescent and fluorescent lamps, play an important part in this exhibition. Copers looks for ways of combining seemingly incompatible elements such as gas and fire, or water and electricity. The tension thus created has always been one of the basic principles of Copers' visual idiom.

Danger, destruction and transience are motifs in this exhibition. The artist takes a dual approach to them. Although at first sight his sculptures and installations appear to be oriented towards aesthetics, on closer examination they convey dramatic and threatening situations. A few of the projects have strong links with art history and its icons, including René Magritte, Leonardo Da Vinci and Filippo Marinetti. Apart from sculptures and installations, the exhibition also includes videos and photos, and draft drawings for various projects are also on display.