Zhang Peili
Uplifting
02 Jun - 21 Oct 2018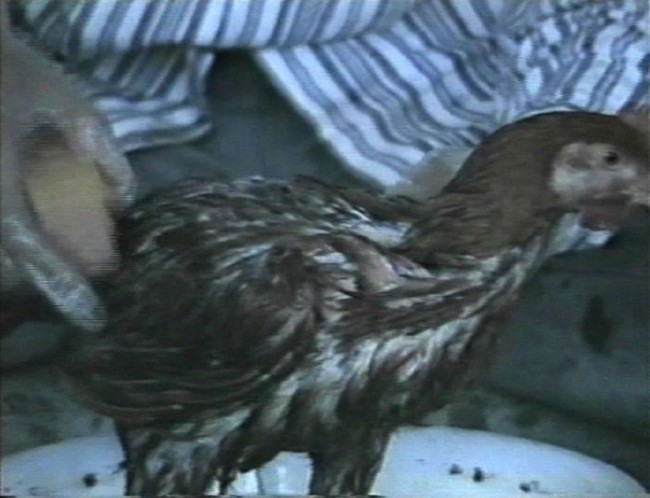 Zhang Peili, Document on "Hygiene" No. 3, 1991. Courtesy: the artist en Boers-Li Gallery, Beijing/New York.
ZHANG PEILI
Uplifting
2 June - 21 October 2018

Zhang Peili (1957, Hangzhou) has been building up a varied oeuvre since the mid- 1980s. He is considered to be a pioneer of Chinese video art, but also explores other media and styles in an attempt to distance himself from artistic conventions.

In his visual research he questions how representation through painting, video, digital and other media is developed and the ease with which these media are employed for ideological purposes. Zhang's work is based on repetition and restriction and it initiates a complex interaction between power and the undermining of it. It refers to popular culture and focuses on bodily control and routine actions.

S.M.A.K. is taking an extensive look at his artistic career and shows how he has evolved from avant-garde painting to experiments with video and digital media. The exhibition puts the accent on the 1980s and 1990s, but also presents a number of recent installations. The series of paintings entitled X? (1986-87) and now iconic video works such as Document on "Hygiene" No. 3 (1991) provide a framework within which to explore Zhang's more recent practice.

Zhang Peili was born in Hangzhou in 1957, and still lives and works there today. He studied painting at the Zhejian Academy of Arts (later the China Academy of Art) from 1980 to 1984. Since 2002 he has been a professor and Head of the Department of New Media at the China Academy of Art. Zhang has recently had solo exhibitions at the Minsheng Art Museum in Shanghai (2011) and the Art Institute of Chicago (2017) and has also taken part in numerous group exhibitions.