Re-Make/Re-Model
02 Dec 2007 - 26 Jan 2008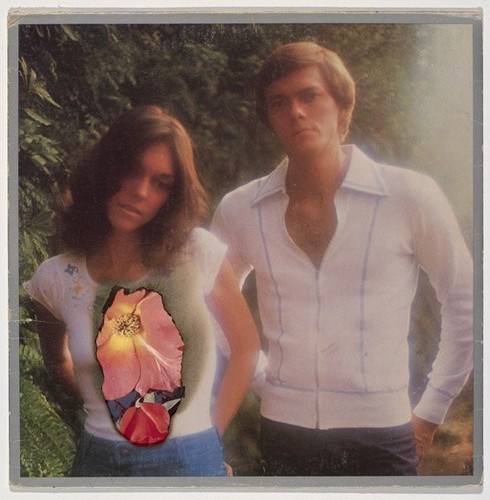 © Linder
Charming Maid, 2007
Materials: framed photomontage on LP album cover
Dimensions: 31.5 x 31.5 cm
RE-MAKE/RE-MODEL

Linder
Sophie Macpherson
Babette Mangolte
Jimmy Robert
Martin Soto Climent

Dates: 1st December 2007–26th January 2008
Preview: 6th December 2007, 7pm
Notes: closed 22 December to 11 January

This exhibition brings together cross-generational artists who use performance as an integral part of their practice. Whether this is the act of making and recording live actions, or the two and three-dimensional objects that appear as apparent leftovers from a performative event.
Over the last three decades Linder has used music, performance and collage as a vehicle for the examination of self through which she questions the commodification of the female form within society. She was involved in the Manchester music scene in the 70s and 80s through performing in her band Ludus, collaborating on the fanzine The Secret Public with Jon Savage and creating album artwork including the 1977 Buzzcock's sleeve Orgasm Addict. This infamous sleeve was from a series of collages combining naked images of glamour models with household utensils, creating monstrous hybrids which reflected the apathetic sexism of the time. In recent performances she has adopted the personas of Ann Lee and Clint Eastwood as a way of combining cross-historical identification with the disruption of gender norms. There will be a performance by Linder on the opening night, a recording of which will be screened thereafter.
Sophie Macpherson makes sculptures, drawings and photographs which are often presented in close proximity, suggesting interrelated fictions. Her large-scale structures frequently resemble backdrops or stages with the patterned surfaces merging art deco sophistication with a DIY roughness. The accompanying drawings operate as stills from a wider action, with figures appearing truncated and paused within space. Often these characters appear with highly patterned garments emphasizing the abstraction of the figure into a more sculptural form.
Babette Mangolte is a seminal cinematographer who collaborated with Trisha Brown and Yvonne Rainer in the 60s and 70s. For Re-Make/Re-Model she will show the 1978 piece 'Water Motor' which is choreographed and performed by Trisha Brown. The camera follows the staccato movements of the figure moving across a bare space. Mangolte careful edits the piece to fade in from black and fade out to black at the beginning and end of the solo as it is performed in first normal speed and then in slow motion. Mangolte has described these fades as 'creating an effect of a curtain opening and closing and adding a theatrical dimension to the dance that I felt was important.' What transpires is the figure becoming almost sculptural through nuance and timing, eloquently transforming the quotidian into the theatrical.
Jimmy Robert works across a range of medium including photography, performance, film and text based works which are concerned with the unstable nature of representation. Robert often uses his own body as material within the work, whether as a screen on which images are projected or through including personal photographs and texts. Through this he seeks to explore the performative potential of objects, with the body being as viable a vehicle within this enquiry.
Mexican artist Martin Soto Climent uses basic materials, often personal mementos or discarded found objects, which he tenuously combines into poetic set ups. Objects are often effortlessly placed together with the tension of their own weight being the only structural support. A Venetian blind is folded and propped, transformed into an abstracted bird; a pair of high heels are attached to a discarded plastic bag, metamorphosised into a parachute. Despite their apparent simplicity the resulting sculptures are loaded with symbolic and poetic significance.