Louise Lawler
22 Sep - 07 Nov 2009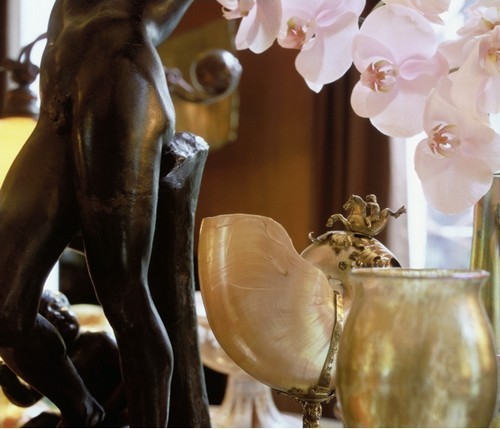 © Louise Lawler
Il m'aime, un peu, beaucoup, passionnément, à la folie, pas du tout, 2008/2009
Cibachrome face mounted to plexiglass on museum box
121,3 x 141,6 cm
LOUISE LAWLER
"Taking Place"
September 22 - November 07 2009
Monika Sprüth and Philomene Magers are delighted to present Louise Lawler's first solo exhibition in their new gallery space in Berlin after having shown her work many times since 1987. The photographs shown in the exhibition were taken in auction houses and homes, most notably Yves Saint Laurent's apartment in Paris.
Lawler (b. 1947 in Bronxville, New York) has exhibited widely in institutions throughout Europe and North America including the Centre Pompidou, Paris; Kunstmuseum Basel; Tate Modern, London; Wexner Center for the Arts, Columbus; Guggenheim Museum, New York; Museum of Modern Art, New York. She lives and works in New York.
For further information and press inquiries please contact Jan Salewski (
js@spruethmagers.com
).
Opening Reception: September 21, 2009, 6 – 9pm
Gallery Hours: Tue – Sat, 11am – 6pm