Tauba Auerbach
30 Aug - 28 Sep 2013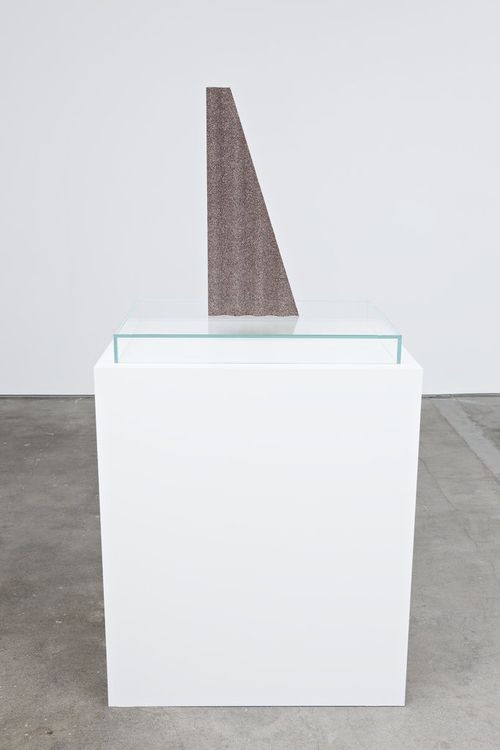 © Tauba Auerbach
Gnomon/Wave Fulgurite I.2, 2013
Sand, granite, glass and resin /Glass and spray lacquered wooden plinth
66 x 28 x 5 cm / 26 x 11 x 2"
TAUBA AUERBACH
30 August - 28 September 2013

------

A comb
A grating
A wave
A particle
A solid
A field
A mirror
A sundial
A slice
A charge
A hole
A ghost

This is Tauba Auerbach ́s third solo exhibition at STANDARD (OSLO). Other recent solo exhibitions include Wiels Centre of Contemporary Art, Brussels; Malmö Konsthall, Malmö; and Bergen Kunsthall, Bergen. Recent group exhibitions include "Ecstatic Alphabets/Heaps of Language", Museum of Modern Art, New York; "The Painting Factory", Museum of Contemporary Art, Los Angeles; "Lifelike", Walker Art Center, Minneapolis, in addition to the upcoming exhibition at "Decorum" at Musée d'Art moderne de la Ville de Paris.