Derrick Adams
Patrick Kelly, The Journey
03 May 2017 - 23 Feb 2018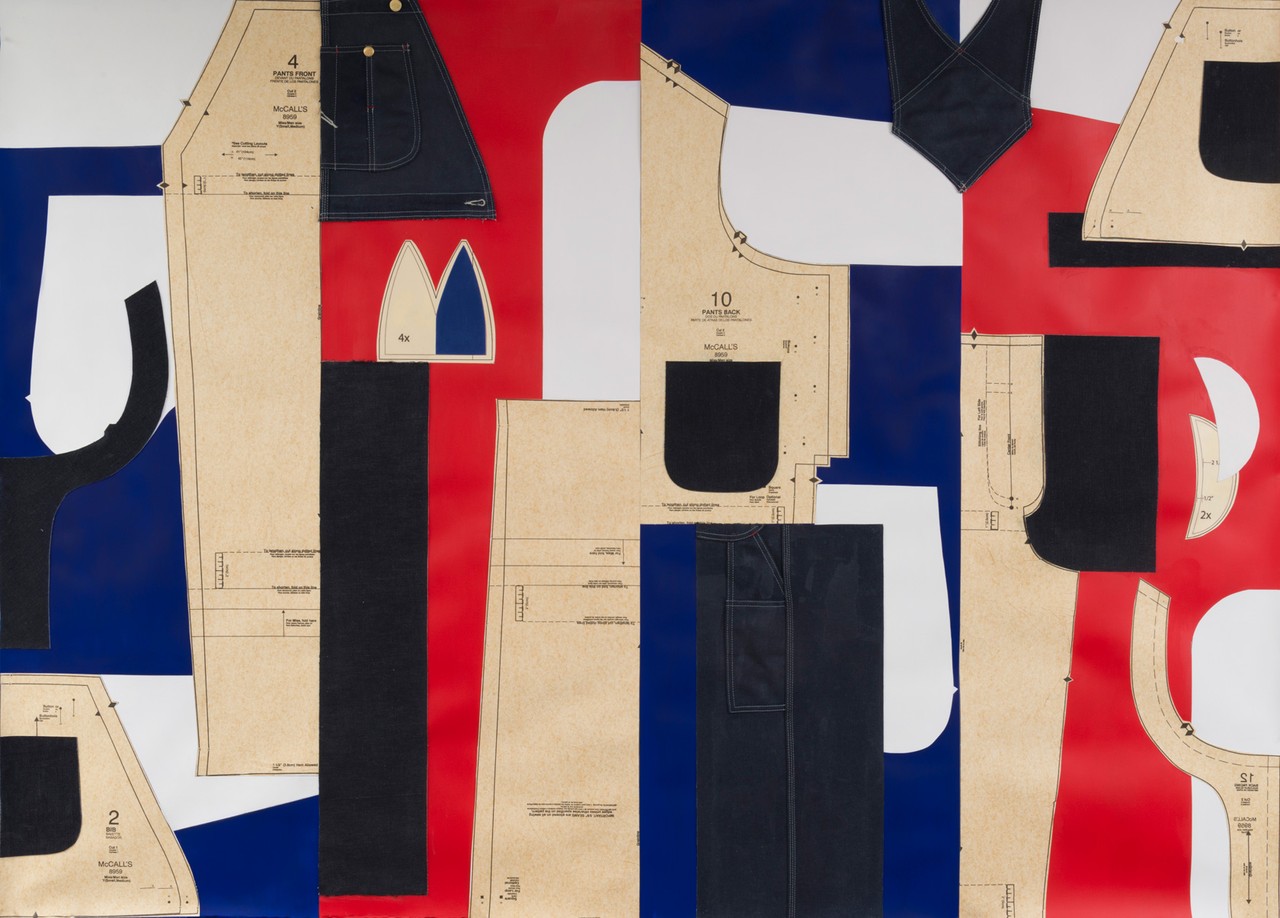 Derrick Adams
The Journey (detail), 2017
Mixed media collage on paper
51 × 72 in.
Courtesy the artist and Tilton Gallery, New York
Photo: Adam Reich
DERRICK ADAMS
Patrick Kelly, The Journey
3 May 2017– 23 February 2018

Derrick Adams: Patrick Kelly, The Journey is an inHarlem project presented by The Studio Museum in Harlem in partnership with the Schomburg Center for Research in Black Culture and the New York Public Library's Countee Cullen Library branch. The exhibition is based on artist Derrick Adams's extensive research into the archive of the influential African-American fashion designer Patrick Kelly (1954–1990), housed at the Schomburg Center.

At the center of Patrick Kelly, The Journey is Adams's "Mood Board" series, a new body of work responding to Kelly's legacy as a formalist who imbued social context and humor into his creations. These abstract collages incorporate Kelly's vintage clothing patterns, as well as his iconic fabrics, colors and shapes: bold and colorful geometric forms, contours of the female body, and buttons and other embellishments. The works exalt Kelly's formal excellence while demonstrating Adams's ongoing interest in deconstructing, fragmenting and manipulating structure and surface.

Derrick Adams: Patrick Kelly, The Journey is organized by Hallie Ringle, Assistant Curator.

Now its second year, inHarlem is designed to explore innovative ways to engage the community while taking the Museum beyond its own walls, and encompasses a growing range of dynamic exhibitions and programs.

inHarlem programming is made possible thanks to support from the Stavros Niarchos Foundation; William R. Kenan Jr. Charitable Trust; Rockefeller Brothers Fund; National Endowment for the Arts, and the Marcus Garvey Park Alliance with funding provided by the Harlem Community Development Corporation. Additional support is provided by The New York City Department of Cultural Affairs; The Andrew W. Mellon Foundation; the New York State Council on the Arts with the support of Governor Andrew Cuomo and the New York State Legislature and the New York City Council.