Pablo Bronstein
26 Apr - 09 Oct 2016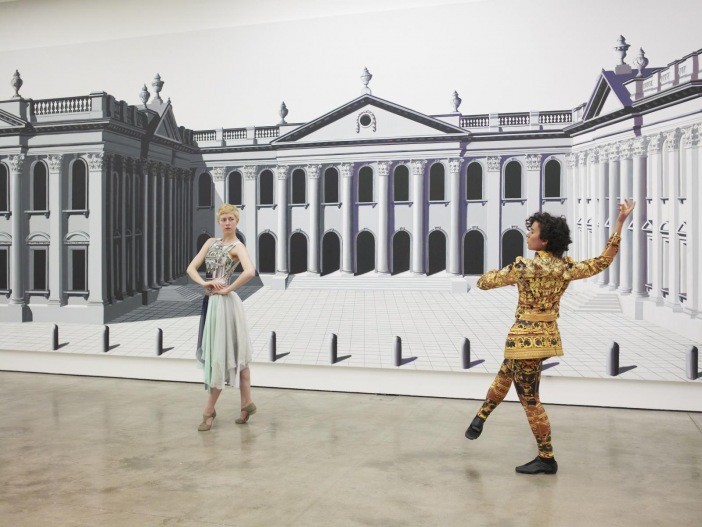 © Pablo Bronstein, Tragic Stage 2011
Acrylic on canvas
3.5 x 16 m / 11.5 x 53 ft
Performance view
Institute of Contemporary Arts, London
Courtesy of Herald St, London and Franco Noero, Torino
The Tate Britain Commission invites artists to make work in the Duveen Galleries at the heart of Tate Britain.

Pablo Bronstein uses architectural design and drawing to engage with the grandiose and imperial past of the built environment, often stimulating and combining conflicting aesthetic styles. This preoccupation with form extends into his installations, sculpture and live work.

Pablo Bronstein was born in Buenos Aires, Argentina, in 1977. He lives and works in London, and studied at Slade School of Fine Art and Goldsmiths. Past solo exhibitions include The Grand Tour, Nottingham Contemporary and Chatsworth House 2015 and We live in Mannerist Times at the Museum of Fine Arts Houston in 2015. Commissions include Beach Hut in the Style of Nicholas Hawksmoor for the Folkestone Triennial 2014; and BMW Tate Live: Performance Room, at Tate Modern in 2012.