Olafur Eliasson
Green light | An artistic workshop
12 Mar - 29 Jul 2016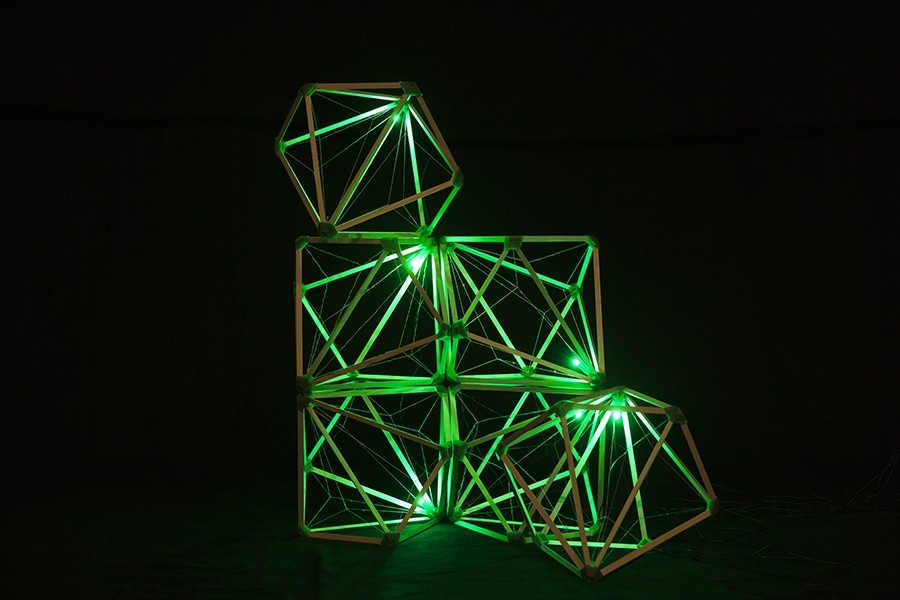 Olafur Eliasson, Green light, 2016. Photo: María del Pilar García Ayensa / Studio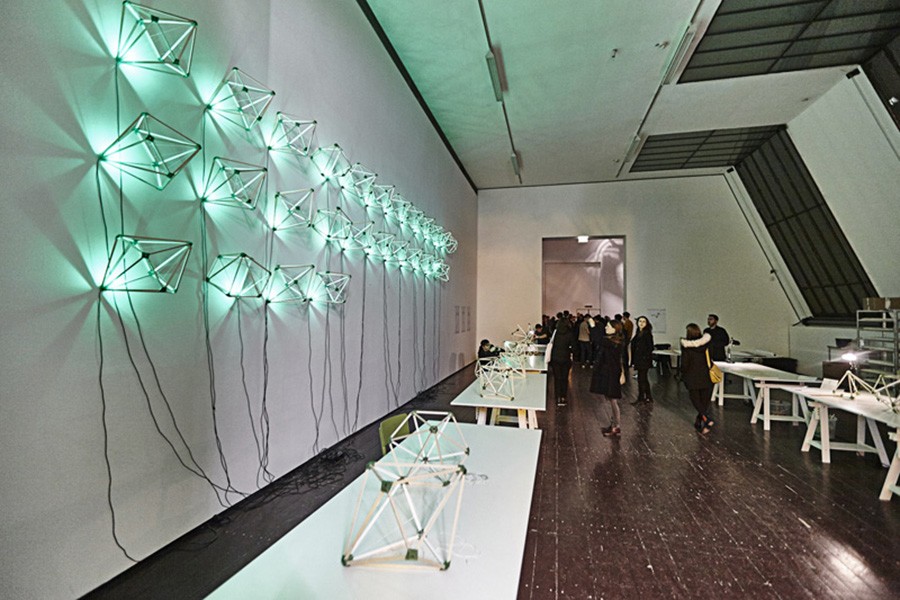 Olafur Eliasson, Green light – An artistic workshop, 2016. TBA21, Vienna, 2016. Photo: Sandro E.E. Zanzinger
OLAFUR ELIASSON
Green light | An artistic workshop
12 March - 29 July 2016

TBA21 is happy to announce the prolongation of a reduced version of Green light–An artistic workshop and Green light­–­Shared Learning throughout the months June and July at TBA21's KIOSK at Augarten. On two days a week, Wednesdays and Thursdays, the workshop will continue with a smaller group of participants to facilitate a smooth transition into the educational and working structures in Austria.

From March to July, TBA21–Augarten has become the locus of an artistic workshop, a program of shared learning for 35 individuals who have recently arrived in Austria as part of the large waves of migration of the past year, people from Afghanistan, Syria, Nigeria, Tajikistan, Somalia, and Iraq. The program, which is also open for the participation of the public at large, involves making an unlimited series of Green light lamps, designed by Olafur Eliasson, and also participating in a wider educational program. During their residency at Augarten, the Green light team organizes its own schedule for the four-day-a-week program. The agenda includes production, classes, communal activities, and artistic interventions, all arranged in collaboration with artists, cultural producers, aid organizations, university students, teachers, sports-coaches and the general public.

Conceived by Eliasson as a metaphorical green light for refugees and migrants in Austria and beyond, Green light testifies to the agency of contemporary art and its potential to initiate processes of civic transformation. The Green light project responds to a situation of great uncertainty, both for refugees, who are often caught up in legal and political limbo, and for the European societies that welcome them. Through its communal fabrication, Green light constitutes a dynamic space that elicits various forms of participation and engagement. By collapsing the categories of production and reception, performer and audience, and art and social action, the project aims to open up the contested terrain between art and society, probing the question of what constitutes the "public" and negotiating a field of difference and similarity.

The crystalline Green light lamps are polyhedral units fitted with small, green-tinted light fixtures. Made predominantly from recycled and sustainable materials and designed to be stackable, the modules can function either as single objects or be assembled into a variety of architectural configurations. At TBA21–Augarten, the lamps will form a steadily expanding environment in the exhibition space that carries the narratives of its making.

Olafur Eliasson says: "It is my hope that Green light will shine light on some of the challenges and responsibilities arising from the current refugee crisis in Europe and throughout the world. Green light is an act of welcoming, addressed both to those who have fled hardship and instability in their home countries and to the residents of Vienna. It invites them to take part in the construction of something of value through a playful, creative process. Working together in an artistic context, in dialogue with the regular visitors of the Augarten, participants build both a modular light and a communal environment, in which difference is not only accepted but embraced. Green light attempts to question the values of similarity and otherness in our society and to help shape our feelings of identity and togetherness."

Green light also shines a light on some of the complexities of and issues caused by international asylum laws. As long as refugees have not been granted asylum in any European country, they do not have the legal right to earn a living or to access free education. Refugees without legal status in Austria are not allowed to receive any compensation for work.

As a result, refugees who are taking part in the Green light project are volunteers in a three-month-long artistic workshop and a shared learning curriculum. All proceeds from the project go to supporting the educational platform of Green light–Shared Learning and the organizations such as Red Cross Vienna, Caritas and Georg Danzer Haus. Order a Green light with a donation of €300 here or participate in the artistic workshop at TBA21–Augarten, Vienna and benefit from a production price of € 250.