Sidsel Meineche Hansen
17 Apr - 28 Jun 2015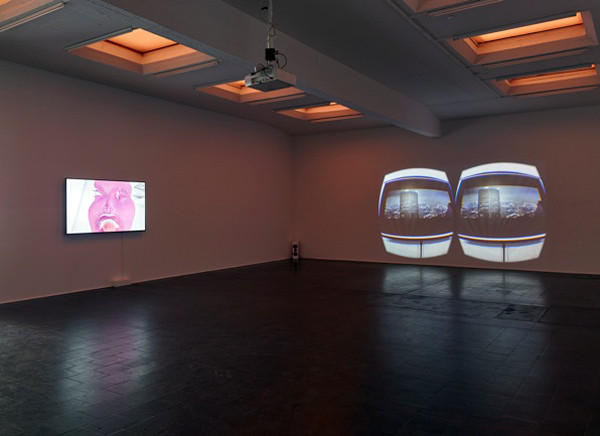 © Sidsel Meineche Hansen
ONE-self, 2015
l-r: EVA v3.0: No Right Way 2 Cum, 2015; EVA v3.0: X Story, 2015
SIDSEL MEINECHE HANSEN
ONE-self
17 April - 28 June 2015

In response to the invitation from Künstlerhaus Bremen and the Temporary Gallery in Cologne, the London based artist Sidsel Meineche Hansen will present a double solo show, simultaneously on view at both institutions. Conceived as a space of conflict, ONE-self reflects on the intimate relationship to capitalism that the production of subjectivity instigates. Together with her recent video "Seroquel®" and a series of woodcut prints, the exhibition will feature a new sculpture and a CGI animation, centred on the commodification of the 3D model "EVA v 3.0" in the 3D pornographic industry.
Sidsel Meineche Hansen's practice manifests as seminars and exhibitions, exploring nervousness as a form of institutional critique. Over the past year the project has comprised of the artist's solo presentation "INSIDER" at Cubitt Gallery, London; "Methylene Blue diluted by Female Ejaculation", commissioned for "Schizo-Culture: Cracks In The Street" at SPACE Gallery, London; "J'ai froid", castillo/corrales, Paris and "HIS HEAD", commissioned for "Late Barbarians" at Gaswork Gallery, London.