Jan Albers
04 Sep - 23 Oct 2015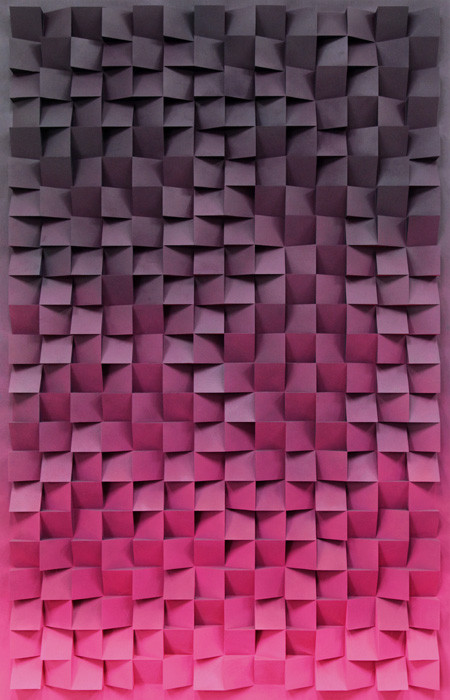 © Jan Albers
thrEEhundrEdtwEntytwochErrychapstick, 2015
Spray paint on polystyrene & wood
240 x 150 x 13 cm
Courtesy VAN HORN, Düsseldorf
JAN ALBERS
hallOfzinOgen
4 September - 23 October 2015

"A hallucinogen is a psychoactive agent which can cause hallucinations, perception anomalies, and other substantial subjective changes in thoughts, emotion, and consciousness...................By taking hallucinogens the induced intoxication is colloquially called trip."
(source: Wikipedia)

Jan Albers belongs to a younger generation of conceptually working artists who develop their uncompromising works beyond the periodically supposed end of painting and add something unexpected new to it. He deliberately works on the periphery, on the edges of painting and sculpture and questions artistic strategies and traditional methods to modify or discard them, if necessary.

In his fourth solo-show at VAN HORN and after his comprehensive solo-exhibitions at Von Der Heydt-Kunsthalle in Wuppertal and Kunstpalais Erlangen Jan Albers presents his new room-filling and three-dimensional works.

The artworks are a reflection of the artists surrounding environment. Personal perspectives, the own biography, a sense of powerlessness in a violent world, life in the urban chaos of international cities, architectural patterns and surfaces, travel experiences and the longing for unaffected landscapes; as fragments of individual perception the artist abstracts and condenses them into three-dimensional reliefs of concentration. His works are created between obsessive activism and precise planning.

Albers concept for hallOfzinOgen is a comprehensive notion of space. The space is thought along from the very beginning and the works are staged in a fascinating exchange within their surroundings. The vistor shall experience the exhibition by beeing drawn into it, moving in a maze of shapes and colors , assimilate the pictures close and far, heat and cold , chaos , destruction and order in itself.

The exhibition is part of the DC Düsseldorf Cologne Open Galleries Weekend between September 4-6, 2015.