Olav Christopher Jenssen
06 Oct 2012 - 13 Jan 2013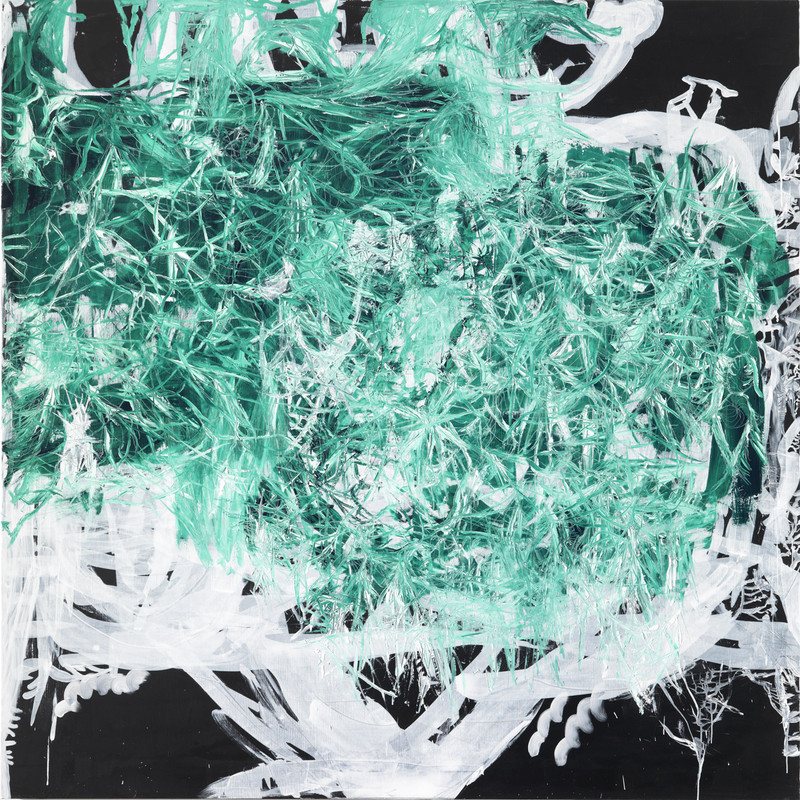 Olav Christopher Jenssen
The Letharia Paintings No.2, 2012 Photo: Bernd Borchardt Courtesy Galleri Riis, Oslo/Stockholm © VG Bild-Kunst Bonn, 2012
OLAV CHRISTOPHER JENSSEN
Enigma – Works 1985–2012
6 October 2012 - 13 January 2013

A few painters reinvent their work as regularly as Olav Christopher Jenssen (born in Norway in 1954) does it for almost thirty years.

His pictorial worlds continue to astound with stimulating and fresh abstractions, delicate linear fabrications, and colourful spheres in intense hues. His pictures often seem like pieces from a vibrant cosmos: it is up to each viewer to intuit secrets, or to recognise a constructive form of the unknown in these works.

The exhibition "Enigma" enables both intense and sensual insights into a pictorially evolving world. It repeatedly repositions itself from work to work, and from series to series, and then develops itself further on the basis of a few reduced, and often unexpected means. Like a wide river that is fed by separate streams, Jenssen's œuvre evolves from a constantly spreading chain of variations on painting that combine imagination and retrospection, and vitality and art.

The show consists of more than 50 mostly large-sized works created between 1985 and 2012, and presents a lively cross section of a large part Jenssen's pictorial, graphic, and sculptural oeuvre.