Frances Scholz and Mark von Schlegell
Amboy
10 Sep - 21 Nov 2015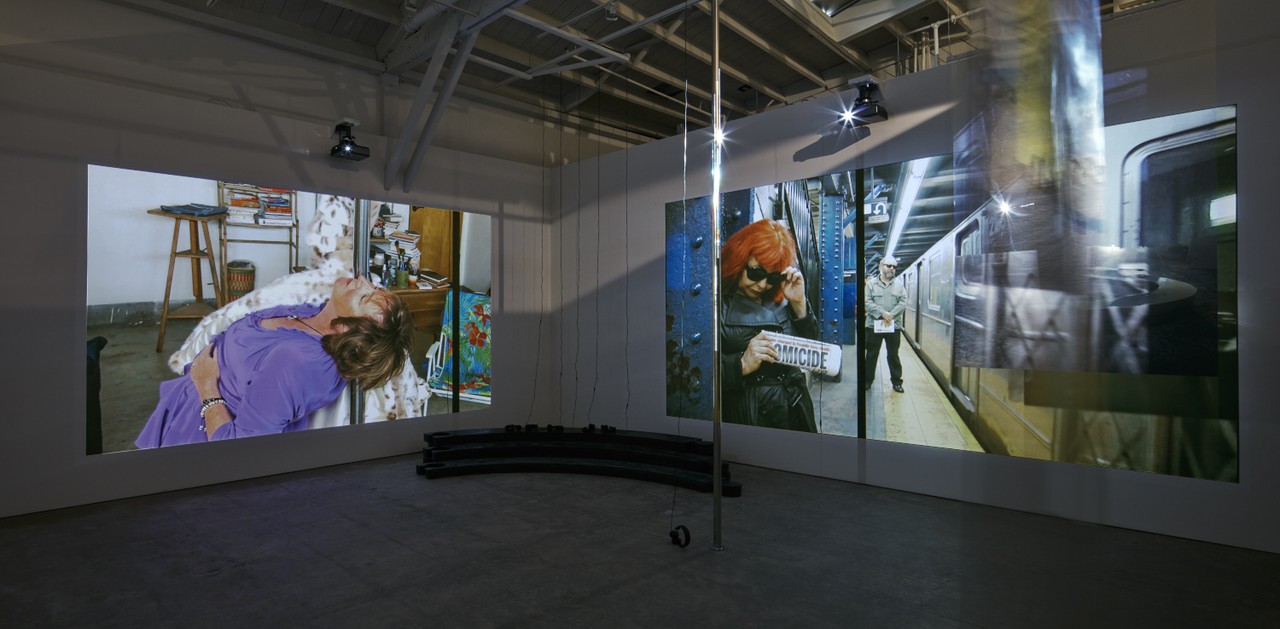 Frances Scholz and Mark von Schlegell
Amboy
installation view, 2015, Wattis Institute
Courtesy of Frances Scholz and Mark von Schlegell
Photo: Johnna Arnold
FRANCES SCHOLZ AND MARK VON SCHLEGELL: AMBOY
10 September – 21 November 2015

Curated by Jamie Stevens

Frances Scholz and Mark von Schlegell premiere Amboy, a new horror film project that interlaces passages of genuine documentary (for instance with Lydia van Vogt, widow of the celebrated sci-fi writer A.E. van Vogt) with carefully scripted and acted sequences that serve the loose narrative arc of the film. The film charts the journey of an artist-filmmaker who is led astray from her attempts to make a documentary in Los Angeles by the mysterious history of a deceased male artist named Amboy. Amboy's storyline is expressed with a disorienting array of cinematic strategies taken from feature films, documentaries, B-movies, and home-video style recordings. The conflation of these approaches takes place in an exhibition environment: one that includes photographic prints and readymade objects taken from the actual site of Amboy, a ghost town in the Mojave desert that serves as the central location of the film.

Scholz, a painter and filmmaker, edited, shot and directed the film in a number of semi-improvised sequences cowritten and coproduced with von Schlegell, art theorist and science fiction author, encorporating an expansive cast of actors and collaborators from the worlds of art, film, music, and literature. Scholz and von Schlegell invited a number of musicians –including Stephen Malkmus, Holy Shit, and Kath Bloom– to provide Amboy's soundtrack, which at times is performed in-camera, in proximity to the film's narrative action. Actors in Amboy include Paul Giamatti, Eleanor Antin, Penny Arcade, Chris Kraus, Andrea Fraser, Colm Tóibín, Leslie Allison and Lily Benson.