Legacy: The Emily Fisher Landau Collection
10 Feb - 01 May 2011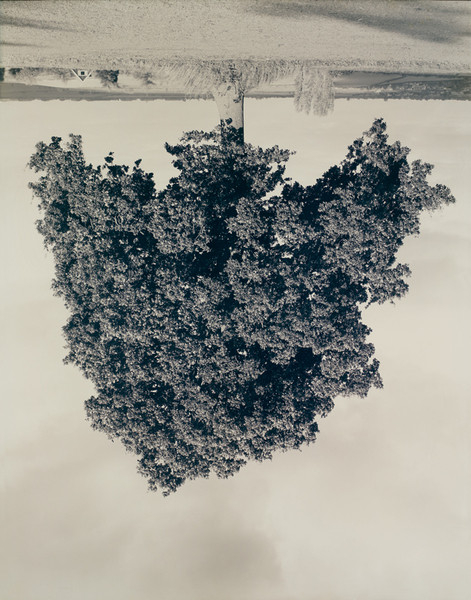 © Rodney Graham (b. 1949)
Oak, Middle Aston, 1990
from the portfolio Oxfordshire Oaks, Fall 1990, 1990.
Chromogenic print
90 5/16 × 71 3/8 in. (229.4 × 181.3 cm). Promised gift of Emily Fisher Landau P.2010.94
photograph byTim
Nighswander/Imaging4Art.com
LEGACY: THE EMILY FISHER LANDAU COLLECTION
10 February - 1 May, 2011

Legacy: The Emily Fisher Landau Collection presents a selection of works from the historic gift of art pledged to the Whitney in May 2010 by longtime Museum trustee Emily Fisher Landau. Considered one of the preeminent collectors of postwar art in the United States, Emily Fisher Landau's personal approach to collecting has long paralleled that of the Whitney, an institution similarly devoted to the art of its time. The exhibition traces many of the ideas that have preoccupied artists in the United States, particularly since the 1960s. Questions about the relevance of painting in the aftermath of Minimalism, debates about representation, "culture wars," and a revived interest in personal narratives are explored in works by artists such as Carl Andre, John Baldessari, Felix Gonzalez-Torres, Peter Hujar, Neil Jenney, Barbara Kruger, Robert Mapplethorpe, Agnes Martin, Richard Prince, Martin Puryear, Susan Rothenberg, Mark Tansey, and David Wojnarowicz. Also highlighted in Legacy are some of the artists that Emily Fisher Landau collected in depth—Richard Artschwager, Jasper Johns, and Ed Ruscha—a reflection of her longstanding relationships with artists and her commitment to collecting in depth.

Legacy: The Emily Fisher Landau Collection is organized by Donna De Salvo, the Whitney's Chief Curator and Deputy Director for Programs, and David Kiehl, the Museum's curator of prints and special collections.