Richard artschwager!
25 Oct 2012 - 03 Feb 2013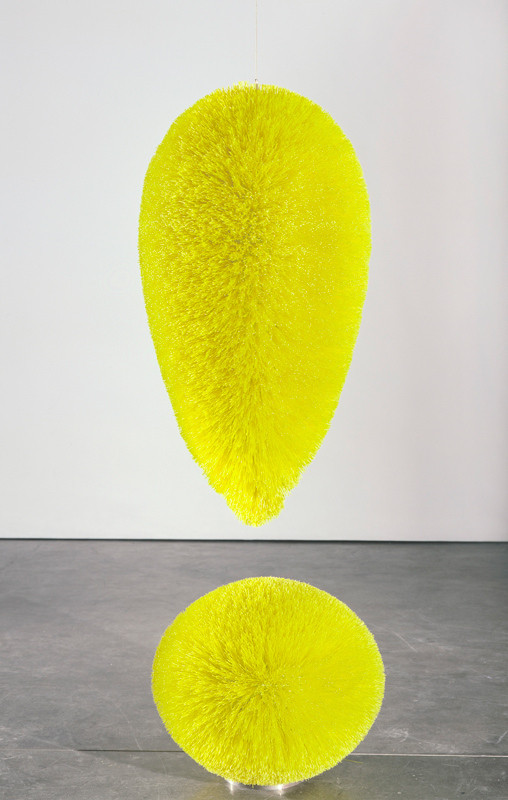 Richard Artschwager (b. 1923)
Exclamation Point (Chartreuse), 2008
Plastic bristles on a mahogany core painted with latex
65 × 22 × 22 in. (165.1 × 55.9 × 55.9 cm)
Gagosian Gallery, New York. © Richard Artschwager. Photograph by Robert McKeever
RICHARD ARTSCHWAGER!
25 October 2012 – 3 February 2013

Richard Artschwager's first solo exhibition was in 1965 at the age of forty-two at Leo Castelli Gallery. Since then his work has been shown throughout the world, and his enigmatic and diverse oeuvre has been influential, yet not thoroughly understood. This exhibition is a comprehensive review of Artschwager's remarkable creative exploration of the mediums of sculpture, painting, and drawing and the first retrospective exhibition of Artschwager's work since one organized at the Whitney in 1988.

Richard Artschwager! is organized by Jennifer Gross, Seymour H. Knox, Jr., Curator of Modern and Contemporary Art, Yale University Art Gallery.