Edgar Arceneaux
01 Dec 2017 - 25 Mar 2018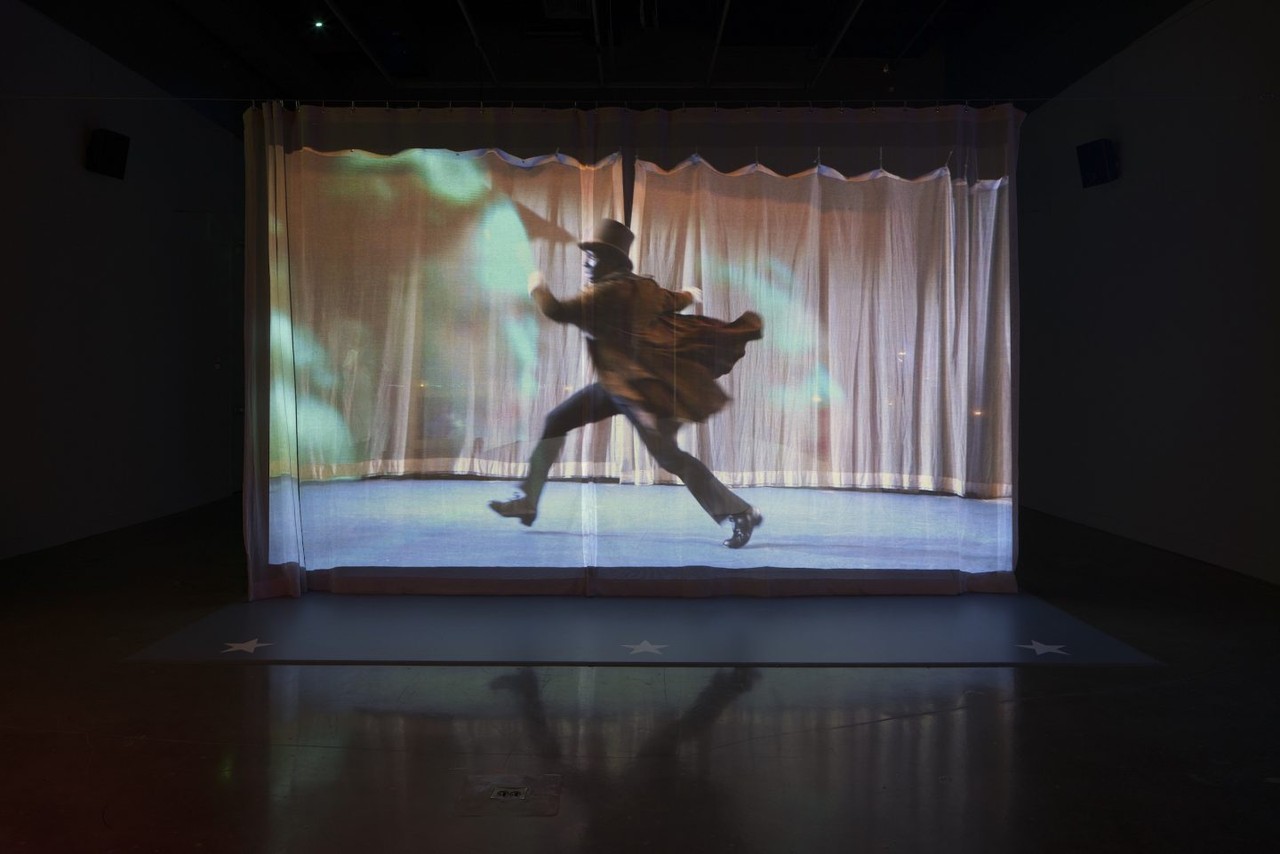 Edgar Arceneaux, Until, Until, Until..., 2016
Courtesy the artist and Susanne Vielmetter Los Angeles Projects
Photograph by Robert Wedemeyer.
EDGAR ARCENEAUX
1 December 2017 — 25 March 2018

Los Angeles–based artist and YBCA 100 honoree Edgar Arceneaux explores historical patterns around race and representation through drawings, installations, and theater.

At YBCA, the artist experiments with the exhibition as a format of presentation. Until, Until, Until... (2015–17) is a multi-media video installation as well as a live action play—written, staged, and directed by Arceneaux—that revisits a controversial performance by Ben Vereen at Ronald Reagan's inauguration. Complementing this work, Library of Black Lies (2016) is a large-scale sculpture and labyrinth containing a collection of crystallized books—from dictionaries, to encyclopedias, to novels—presenting variants on African American history.