Koo Jeong-A
25 Nov 2011 - 14 Jan 2012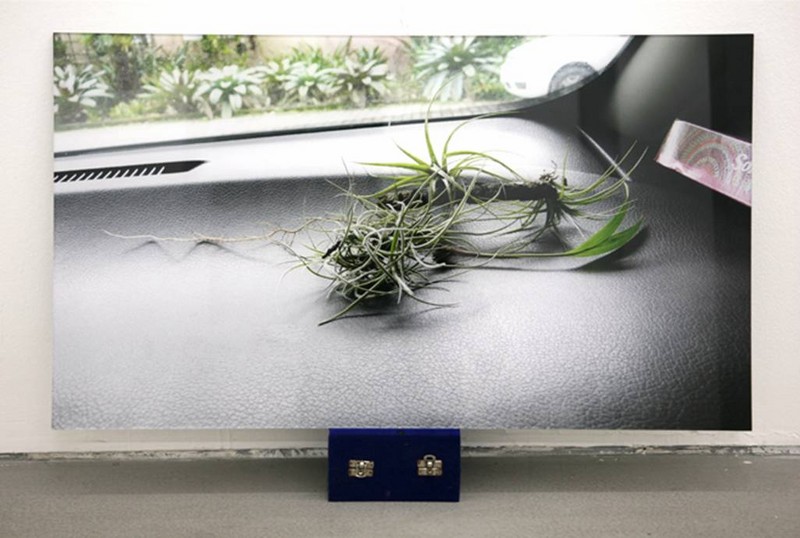 © Koo Jeong-A
Dignified World, 2011
c-print mounted on aluminium and diasec
51 x 90 cm (20.08 x 35.43 in)
KOO JEONG-A
25 November, 2011 – 14 January 2012

Yvon Lambert is pleased to announce the 7th personal exhibition of Koo Jeong-A at the gallery. Following the acclaimed solo exhibition presented at the Dia Art Foundation( 2010/2011) Koo Jeong-A present at the gallery an important new installation.
« The exhibition is an invitation to a journey through the diversity of an undisturbed lake » Koo Jeong-A October 2011
The exhibition opens Friday 25 November from 6 to 9 pm in presence of the artist, and lasts until 14 January 2012.
Koo Jeong-A!s work is an "archeology" of diverse materials, images and landscapes, excluded and forgotten in the present-day cultural domain, that we often consider nonartistic. Her work, always carried out in situ, is ephemeral. For each intervention, she seeks to assemble all sorts of objects, videos and drawings that she (re)exposes, sometimes hidden from the spectators! view. She accentuates and stages the infinitely small, even the invisible. She reveals the beauty and the poetry of the most common objects and moments.
The way in which it all comes together, the way in which the objects mutually relate to and condition one another, has nothing random about it. Instead, it follows an order, in which microcosm and macrocosm correspond.

Koo Jeong-A (born 1967 in Seoul, lives and works in London)
Selected personal exhibitions: Nove/Nine, Centro de Arte Moderna, Fondation Calouste Gulbenkian Dia Art Foundation, at Hispanic Society, Dia : Beacon and Dan Flavin Insitute, USA ( 2010/ 2011), Aspen Art Museum, Aspen, US ( 2008), Centre international d'Art et du Paysage de l'île de Vassivière (2007), Aspen Art Museum (2007), Centre Pompidou (2004).
Selected group exhibitions: Fare Mondi / Making Worlds, Curated by Daniel Birnbaum, 53rd Venice Biennale, Italy Your Bright Future: 12 Contemporary Artists from Korea, LACMA, USA / MFA Houston, USA,Torino Triennale (2008), Eurasia/ Museo di Arte Moderna e Contemporanea di Trento e Revereto (2008), GOD&GOODS/ Villa Manin (2008), Il Tempo del Postino/ Manchester International Festival (2007), La Force de L'Art/ Grand Palais (2006), Moscow Biennale (2005), Sidney Biennale (2004).