So Far — Jusqu'à Présent, Sans Garantie Et Tellement Loin
30 Jan - 21 Feb 2016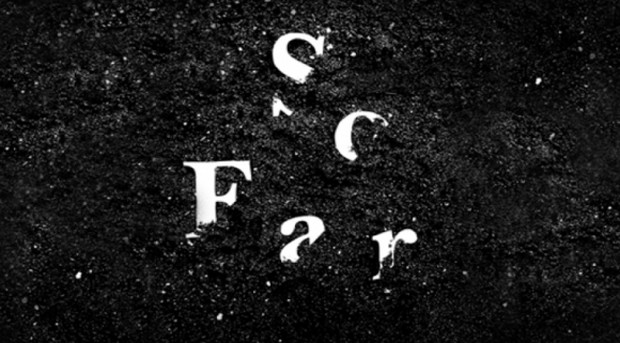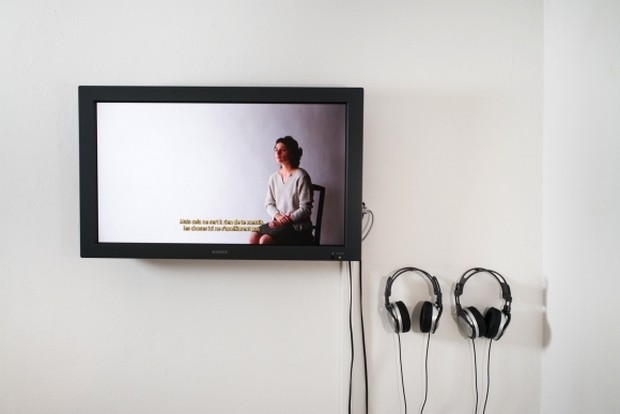 Amélie Mansard, Voir venir, vidéo, 8 min, 2016. Photo : Patrick Galbats.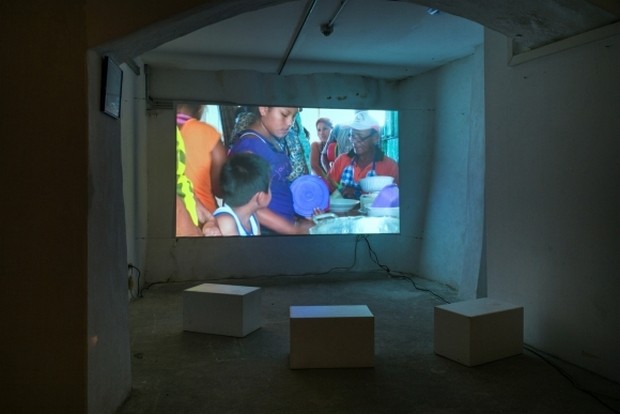 Charlotte Cherici et Lucas Bonnel, Lo mismo, Lo mismo, vidéo HD, 25 min, 2016. Photo : Patrick Galbats.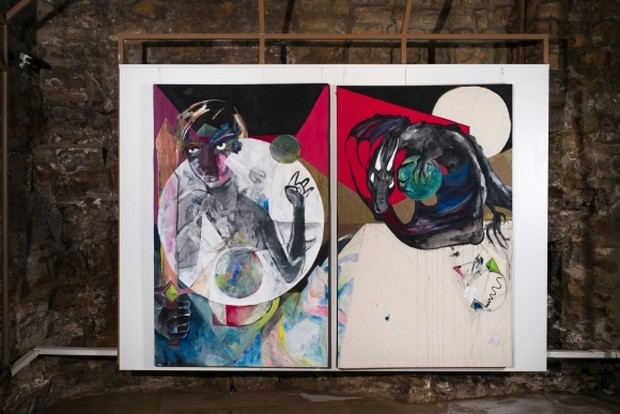 Gabriel Jeanjean, Damoclès Sous La Colline, projections sur toiles peintes, diptyque, 2015-2016.
Photo : Patrick Galbats.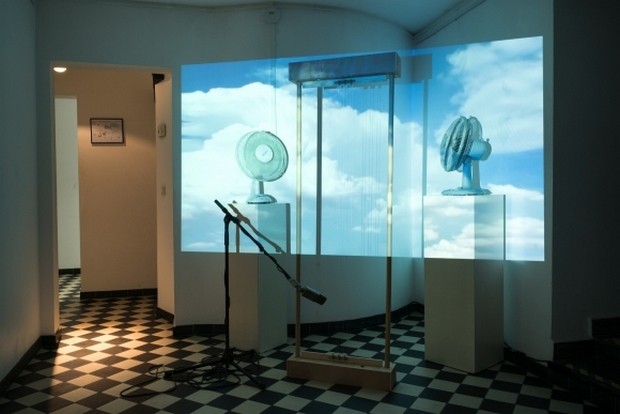 Mayssa Jaoudat, Aeolian Arp, 2016. Photo : Patrick Galbats.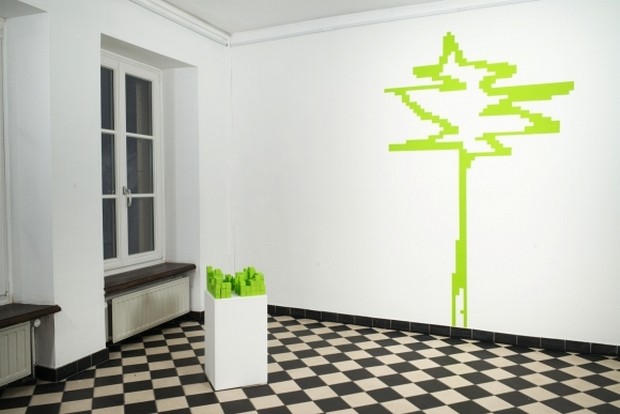 Mario Baux-Costesèque, Le plus souvent on fait des choses plus petites que soi, (extrait d'un poème de Nathalie Quintane), 2016. Photo : Patrick Galbats.
SO FAR — JUSQU'À PRÉSENT, SANS GARANTIE ET TELLEMENT LOIN
30 January — 21 February 2016

From 30 January to 21 February 2016, the Casino Luxembourg occupies the venue of the Konschthaus beim Engel, rue de la Loge, with an exhibition by students from the No Name workshop from the HEAR (Haute Ecole des Arts du Rhin) in Strasbourg.

Within their educational programme, the HEAR supports the No Name research group whose artistic reflections cover art, science and society through an annual seminar. An exhibition in partnership with an art centre results from these discussions, thus for 2016, it is in collaboration with the Casino.

The exhibition So Far - Jusqu'à présent, sans garantie et tellement loin at the Konschthaus beim Engel on the theme of the Anthropocene Era, offers ideas "not on the Anthropocene Era but on the effects that this concept produces. The hypothesis of a new geological era where humans would become the main actors in climatic transformations is evoked. A traffic of shapes will be shown which will serve as a lever for the imagination, which is more than necessary nowadays."

No Name, with: Akaash Collet, Alice Durel, Amélie Mansard, Anouk Moyaux, Gabrielle Mestretty, Laura Burucoa, Lucie Castel, Bénédicte Lacorre, Charlotte Cherici, Colin Thil, Emma Thiel, Faustine Reibaud, Franck Poirson, Gabriel Jeanjean, Hortense de Boursetty, Léo Bizeul, Louise Germain, Margot Derumez, Mario Baux-Costeseque, Maurin Bonnet, Mayssa Jaoudat, Simon Marini, Sylvain Leal.

Coordination: Alain Della Negra, Christiane Geoffroy, Cyrille Bret and Jérôme Thomas from HEAR, in collaboration with Casino Luxembourg - Forum d'art contemporain.