The non-profit association Kunstverein D21 has run its own art space in Leipzig since 2006. The voluntary organization aims to present European and international works coming from genres such as new media, installation, performance and photography. Thus, young artists are given the opportunity and the space to realise their own projects. Besides organizing exhibitions, the association hosts regular reading events, experimental film and video screenings.

www.d21-leipzig.de | www.flickr.com/photos/d21

D21 Kunstraum Leipzig e. V.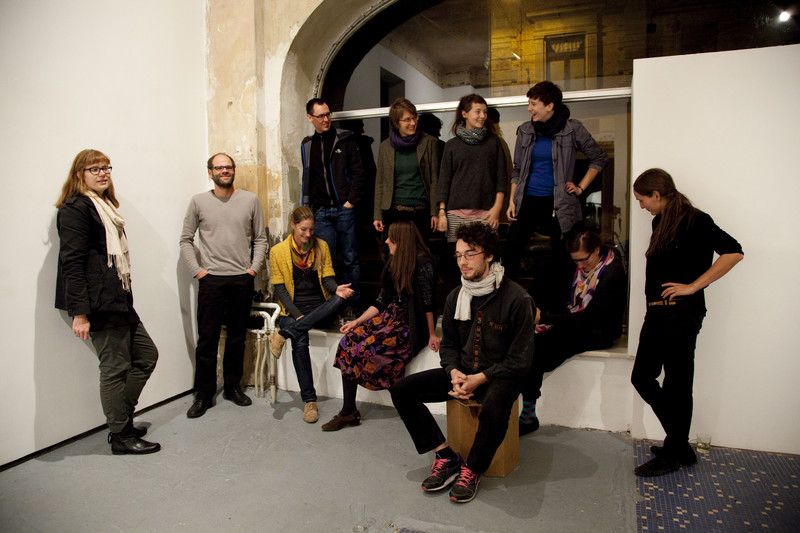 Björn Schinkel (Vorstandsmitglied), Sarah Linke, Franziska Barth, Juliane Richter (Vorstandsmitglied), Constanze Müller (Vorstandsmitglied), Paul Ziolkowski, Marina Geitz, Paula Krahnfeld, Fabian Fratzscha, Lena Brüggemann (künstlerische Leitung), Hannah Sieben (künstlerische Leitung)
Nicht im Bild
Michael Moser, Susanne Reinhardt (Vorstandsmitglied), Leif Magne Tangen, Michael Arzt, Sophie Stephan