Since 2006, KIOSK organizes a diverse exhibition program by both emerging and established artists. Each year KIOSK hosts four exhibitions focusing on contemporary visual arts, either solo or duo shows, with a strong emphasis on the creative process and the artist's individual track.

After KIOSK started in a small glass pavilion, it is permanently housed in a former anatomical theatre on the Bijloke site in Ghent since 2010. It is located in what used to be the Clinical and Polyclinic Institute as realized in 1905 by Louis Cloquet, a prominent Belgian exponent of neo-Gothic architecture. The exhibition rooms originally served as an anatomical theatre. Behind the neo-Gothic brick facades, ingenious glass and metal constructions are hidden. The particular architectural nature of the exhibition space challenges artists to work with this environment in their presentation and to realize new projects.

KIOSK is an initiative of non-profit organization Kunstensite vzw and University College Ghent's School of Arts.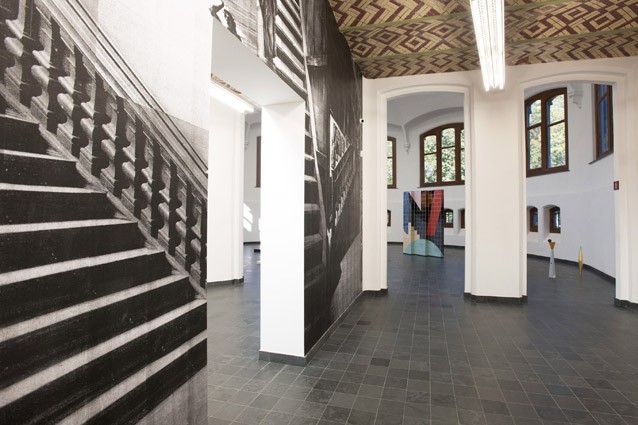 Claudia Wieser 'Furniture' exhibition in KIOSK in 2012 © Laurent Fobe