Daniel García Andújar: 'Plus ultra'
22 Sep - 18 Nov 2018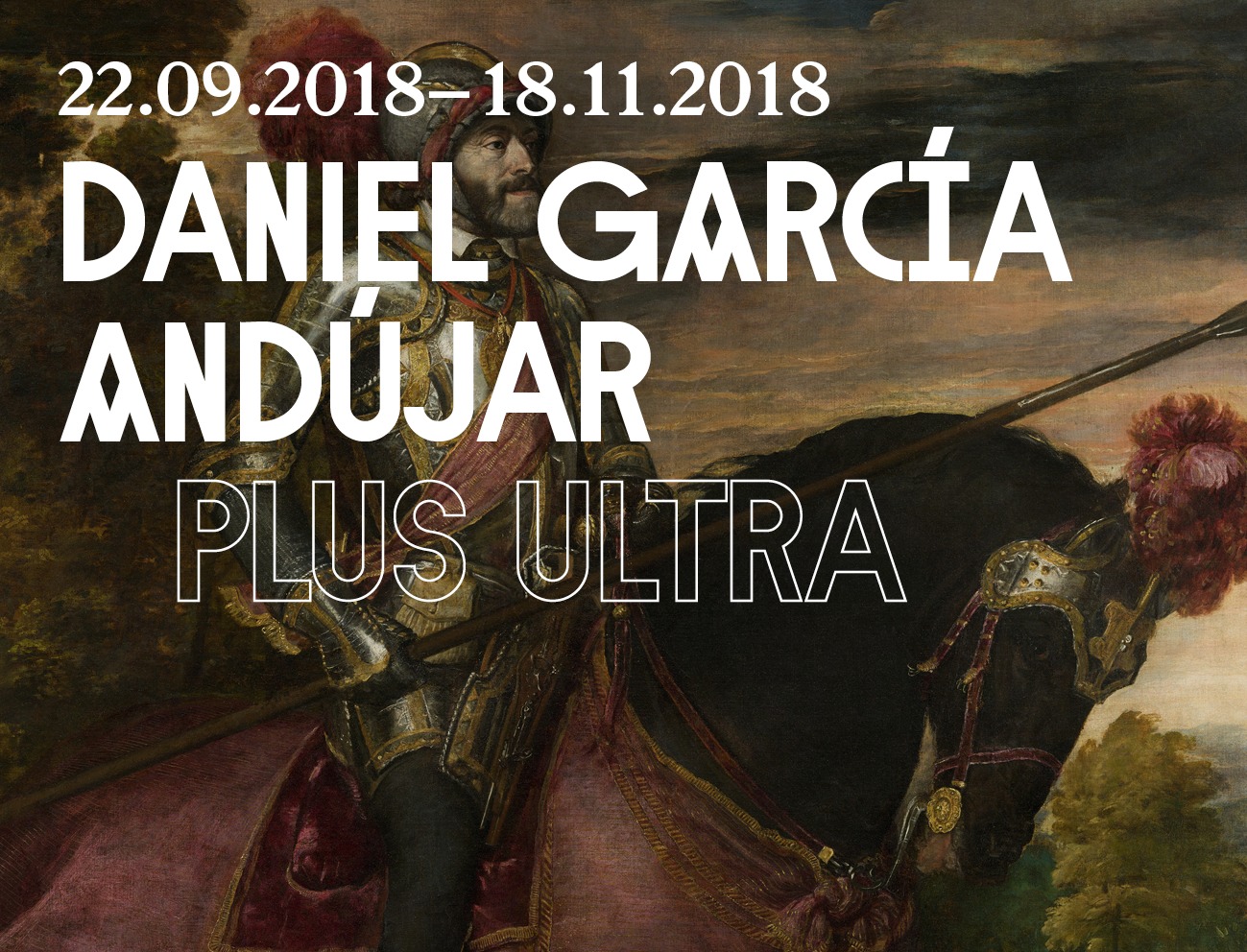 © Daniel García Andújar. Image: Titian [Vecellio di Gregorio Tiziano] (Italian). 'Emperor Carlos V on Horseback'.
Daniel García Andújar (1966, Spain) is a central figure in the Spanish internet art scene. Since the late 80s he has been starting up internet projects, he is a founding member of the '
irational.org
' web collective, and developed 'Technologies To The People® (TTTP)', a non-profit organization that provides people who lack the means with access to new technologies. These collectives hack and appropriate material from contemporary culture with the aim of revealing the often problematic politics or absurd logic of the internet. With open source and collective methods of production, they undermine the notion of material or intellectual property, or the newly acquired power of digital technology.
In a next phase, Andújar looks for ways to take these issues from their virtual server environments and translate them to posters, slideshows, sculptures, publications or interventions in public space. For his solo show at KIOSK, titled 'Plus ultra', he will bring several stories together in one of these multi-media installations. One topic he focuses on is a bit of shared history: Emperor Charles V, born in Ghent in 1500 and crowned King of Spain at age sixteen. It was Charles V who gave Spain its motto 'Plus ultra' (Latin for 'further beyond'). Andújar follows the emperor's lead to historical moments of public display of power in Ghent, to frame these from his own perspective.
Prior to the opening of Daniel García Andújar's exhibition Plus Ultra at KIOSK, you are cordially invited for a parade through Ghent with a life-sized Charles V on horseback, as depicted in the 16th-century painting by Titian. Accompanied by the workers' anthem The International, we will pass by five historic sites in the city centre before reaching KIOSK, walking a unique tale of power, manipulation and resistance.