The Frankfurter Kunstverein was founded in 1829 and is one of the oldest and most respected art associations (Kunstvereine) in Germany. The internationally renowned exhibition venue for contemporary art has enjoyed a long and varied history. With an emphasis on the presentation of younger works and artistic approaches, many pioneering artists and artistic trends have been discovered here. Since 1962, the Frankfurter Kunstverein has been located in the Steinernes Haus directly in the city center of Frankfurt between the cathedral and the Römer (town hall). It has developed into the central place for artistic trends and future-oriented issues and provides a platform for exhibitions, site-specific projects, performances, artist talks, and expert panels. Here, artists, the creative community, and an inquisitive audience find their network for the exchange of art, culture, science, and social issues.

Under the direction of Franziska Nori, the Frankfurter Kunstverein presents exhibitions from an emerging younger generation of international artists. The goal of the programming is to further develop the Frankfurter Kunstverein's considerable potential by directly focusing on current themes more than other institutions and bringing them back into the community. With an understanding of art as an intermediary between specialist knowledge, theoretical positions, and the realities of life, the Frankfurter Kunstverein works together with artists who also address questions from other disciplines, from the natural sciences to the humanities. Their artistic explorations allow for another way of looking at what society is today, and what our future can be.

On a regular basis, guest curators bring fresh and innovative perspectives to the art in the spaces of the Frankfurter Kunstverein and thus help to reflect the heterogeneity of the current art scene in the exhibition programming. Collaborations with institutions in the city, the region, and with international organizations bring different competencies together and enable complex and large-scale group exhibitions as well as interdisciplinary projects. At the same time, the Frankfurter Kunstverein turns its attention towards local artists and what is happening in the city .In addition to regularly scheduled tours and studio visits, the many projects of the art education department make different artistic approaches accessible to a wide audience.

The goal of the Frankfurter Kunstverein is thus to foster enthusiasm for the emerging art of today and to show how contemporary art can influence how we perceive and imagine our world.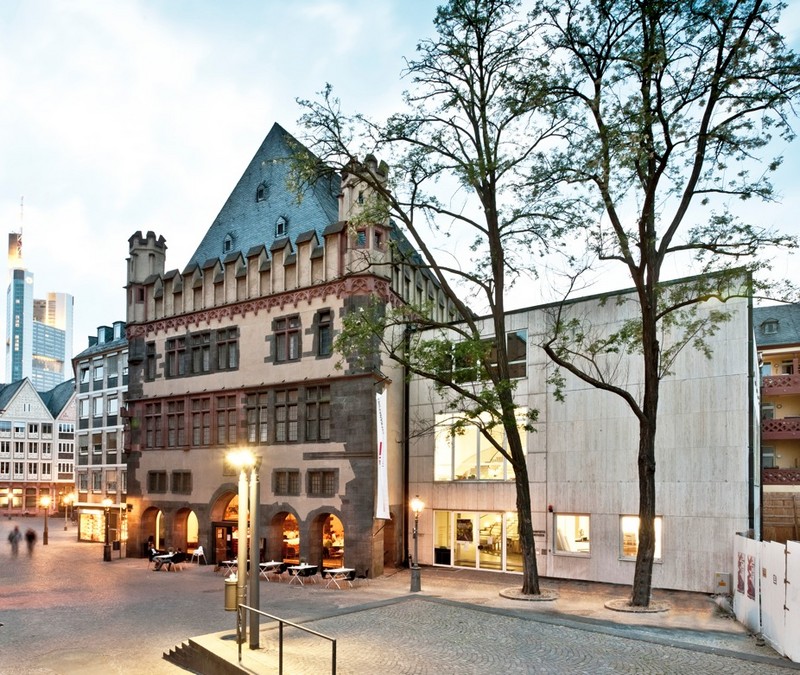 FRANKFURTER KUNSTVEREIN, Photo: Norbert Miguletz, 2011 © Frankfurter Kunstverein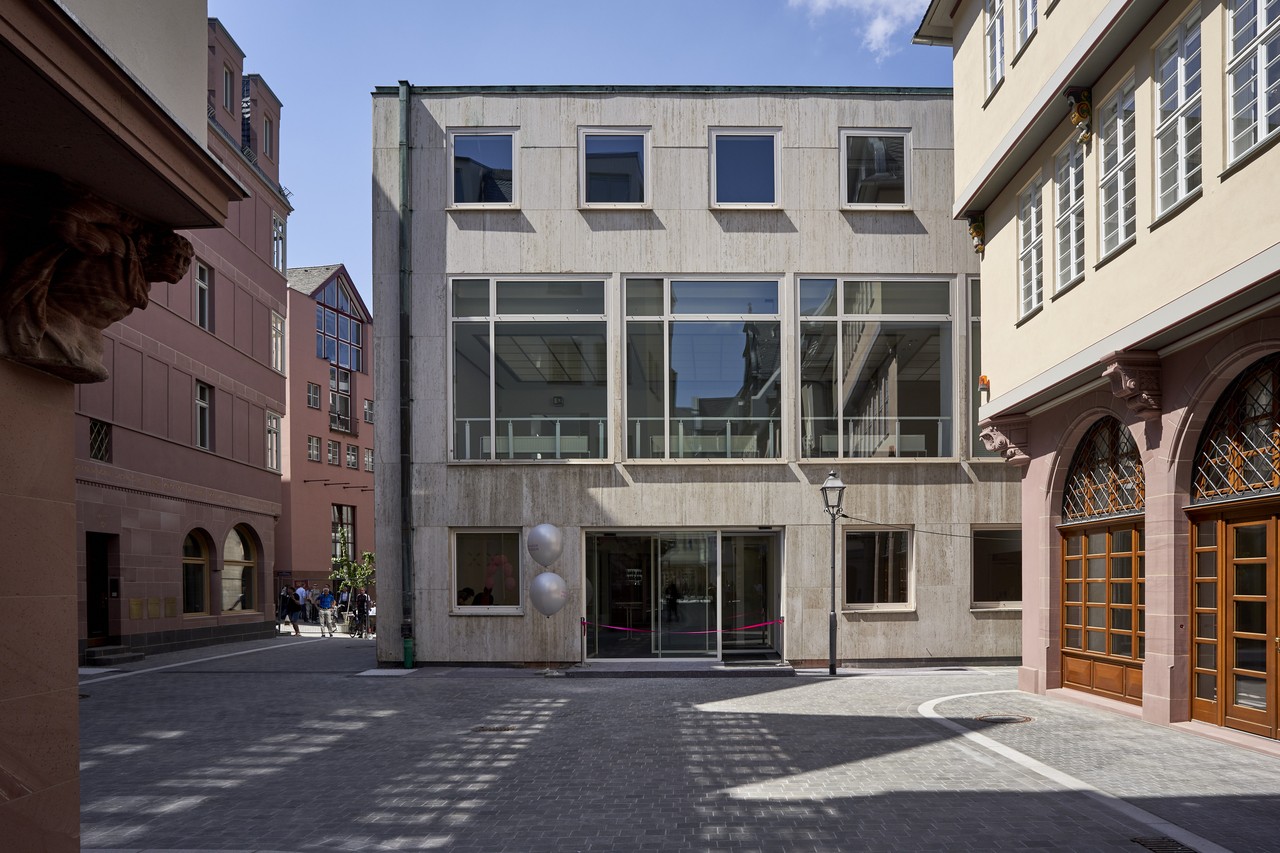 FRANKFURTER KUNSTVEREIN, Photo: N. Miguletz, 2018, © Frankfurter Kunstverein