ESTA PUERTA PIDE CLAVO
02 Jun - 19 Aug 2012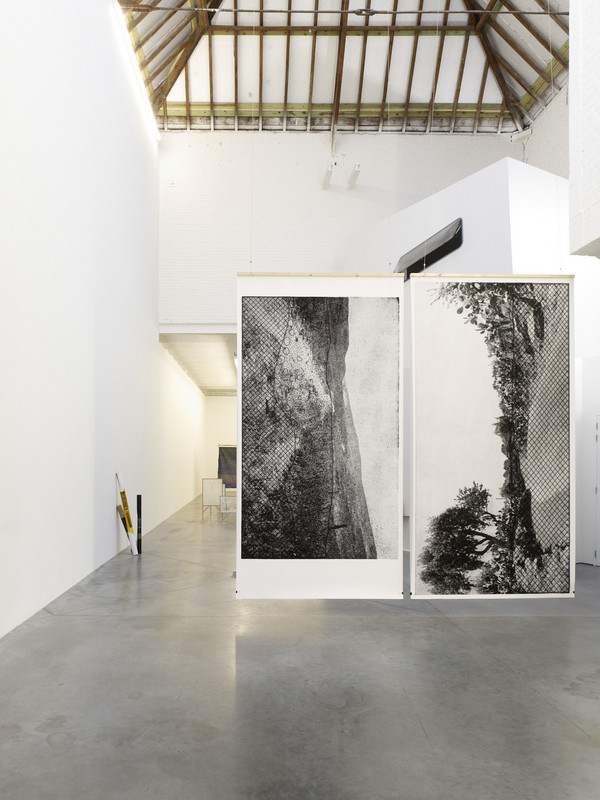 Esta Puerta Pide Clavo, curated by RIVET, Galerie Tatjana Pieters, Gent (BE), 2012 / photography by Kristien Daem / © Galerie Tatjana Pieters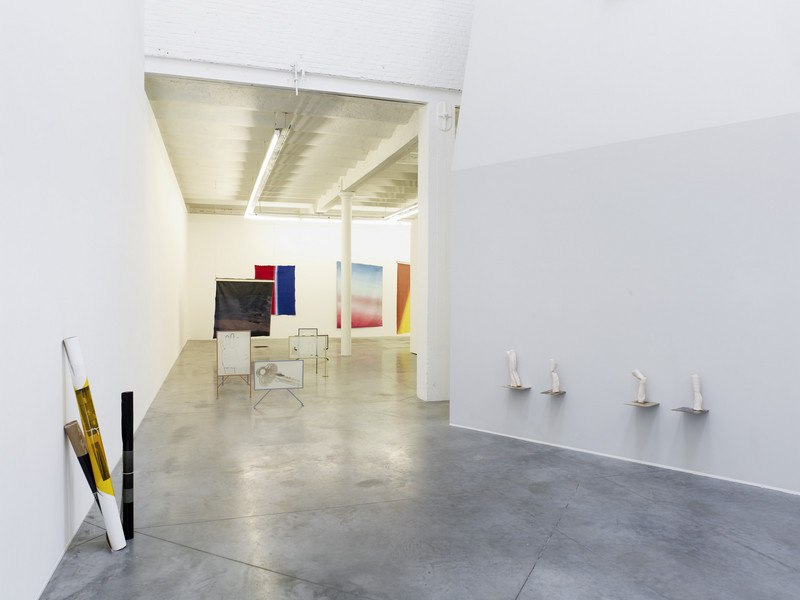 Esta Puerta Pide Clavo, curated by RIVET, Galerie Tatjana Pieters, Gent (BE), 2012 / photography by Kristien Daem / © Galerie Tatjana Pieters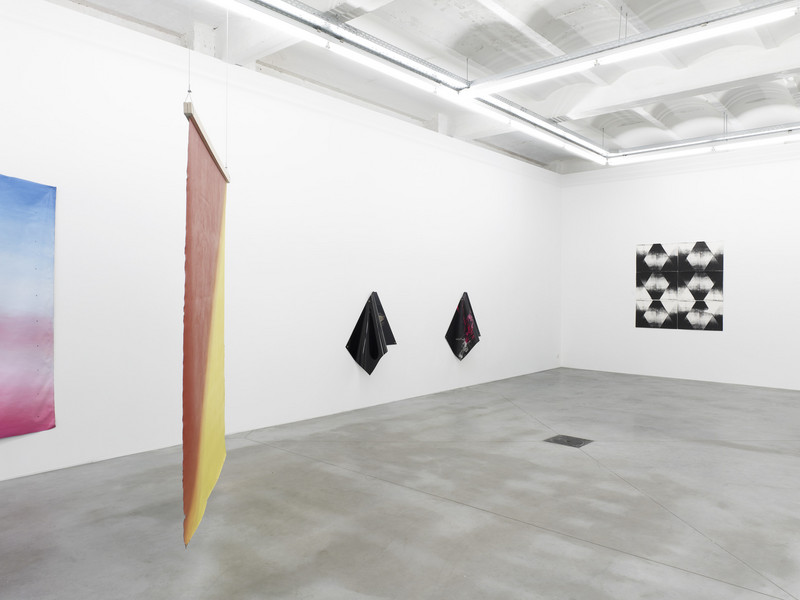 Esta Puerta Pide Clavo, curated by RIVET, Galerie Tatjana Pieters, Gent (BE), 2012 / photography by Kristien Daem / © Galerie Tatjana Pieters
ESTA PUERTA PIDE CLAVO / curated by RIVET
Rey Akdogan / Lorea Alfaro / June Crespo / Rubén Grilo / David Jablonowski / Lisa Oppenheim / Kiko Pérez / Asha Schechter / Daniel Steegmann-Mangrané / Batia Suter / Philippe Van Snick
Deployment, the moving-into-position for action, functions as umbrella term that brings together the works in Esta puerta pide clavo. In this exhibition's case, deployment has to do with existing visual data, and with the fluid circulation of them as materials and bits, into two- or three-dimensional reality. Dealing with matter and form in a physical and often sculptural way, the works in this exhibition are nevertheless genuine products of the information age and speak to a current and common way of processing, rather than interpreting, reality. Instead of functioning as signs, it's the images or objects as cluster of data to be put to use. Stacks, layers, scans, or an attention to odd back- and foreground relations are recurrent motifs throughout the exhibition. Mixed forms, made through methods that combine or reference both the analogue and the digital, explore a terrain of coincidence that becomes manifest either through artistic process or in the final visual appearance.
Based on an idiom that literally translates as 'This door asks for a nail,' Esta puerta pide clavo not only highlights an economy of means that informed the making of the selected works but also emphasizes the equipment-like agency of matter over and above hermeneutics.
One strand of Esta puerta pide clavo veers towards abstraction, possibly echoing a common language of design as well as artistic actions from the 20th-century. Kiko Pérez's murals, specifically made for this occasion and interpunctuating the entire gallery space, as well as his stacked works on paper ambiguously refer to a language of branding and re-introduce the notion of gesture within this landscape. Philippe van Snick's Kleurmachine, though made in the 1970s, foreshadows a similar language of generic abstraction. Lorea Alfaro's hanging paintings stem from non-descript backdrops used in portrait photography in China. Equally focused on intermediary material components and backgrounds in the process of photography, Lisa Oppenheim's unique photograms resemble digitally designed patterns while being the repositories of a darkroom interpretation of Victorian flower arrangements. Daniel Steegmann-Mangrané's slide projection installation, born from a reprise of a Jan Dibbets photo, thrives because of the confusion between surface, depth and viewpoint inherent within the photographic image. At the other end of this spectrum, Rey Akdogan's gathering of packed and piled light filters remind of the mass-produced products that are supposedly applicable anywhere and that continue to shape our mode of perception.
The other strand insists on specificity of materials and imagery. Asha Schechter's sculptures (belated puns to Duchamp) take stock imagery or common designs into a formal non-communicative context that prioritizes relations between infinite background and foreground. Batia Suter's enlarged and superposed scans of found printed matter turn the offset image into a sculptural object, and equally obstruct indexical readings of the photographic material. David Jablonowski's sculptures awkwardly materialize and juxtapose processes of scanning with generic computer visualization, digitized archival imagery as well as what look like casts spat out by 3-D printers. June Crespo's precise scans provide the source material for layered sculptures that force the object-image into three-dimensionality and volume. Read against this light, Van Snick's photography simultaneously fuses object and processed image, similarly collapsing two- and three-dimensionality. Taking a distinctly wide-angle, associative approach, Rubén Grilo's voracious online search for 'Hobbes' gave for a randomized PowerPoint presentation of the comic strip hero, seen from two vantage points, with excerpts from Leviathan.
Esta puerta pide clavo is curated by Rivet, a curatorial office based in New York ran by Sarah Demeuse and Manuela Moscoso. The exhibition grows out of MockUp, a solo project with Asha Schechter produced in February 2012 at Artium, Vitoria, Spain. For more information or publications, see
www.rivet-rivet.net
.
© Galerie Tatjana Pieters