Galerie Thomas Schulte—until 2000 Galerie Franck + Schulte—was one of the first galleries to open in Berlin after reunification. The gallery's very first exhibition with the "Chor der Heuschrecken" of Rebecca Horn in April 1991 already received a good deal of attention among both the critics and the general public. The gallery quickly advanced to become one of the leading international locations for contemporary art in Germany, showing positions never before on view in Berlin, including artists such as Richard Artschwager, Alighiero Boetti, Magdalena Jetelová, Sol LeWitt, Allan McCollum, Pat Steir, and Robert Mapplethorpe.

Since the beginning, the gallery has focused on classical conceptual art along with contemporary conceptual positions and the immanent discourse on the form and value of artistic work. Never merely following current market trends, Galerie Thomas Schulte is instead interested in representing artists of unmistakable quality, artists who in turn influence the thought and work of other artists.

Thomas Schulte showed this once more early this year with an exhibition of drawings by Stephen Willats. The gallerist and artist undertook in over twenty five years—and for the first time in Germany—the experiment of presenting a selection of over 30 drawings that all point to social experiences, movements, and studies, but in the gallery refused all reference. The result, as the art critic Gerrit Gohlke wrote, was an almost museum-like exhibition that "made Stephen Willats, the specialist in cybernetics diagrams, social interaction, and the experimental critique of the role of the artist into a kind of minimalist of pure form."

Artists like Stephen Willats, Richard Deacon, Jonathan Lasker, Allan McCollum, Robert Mapplethorpe, Gordon Matta-Clark, and Juan Uslé define the gallery program with its focus on conceptual positions. These key figures in the history of contemporary art from the generation of artists now over fifty are complemented by more recent positions like those of Mark Francis, Fabian Marcaccio, Bernhard Martin, and Peter Rogiers, as well as young artists such as Idris Khan, Jacco Olivier, and Iris Schomaker.

Galerie Thomas Schulte has participated in Art Basel for many years now, and is a regular guest at Art Basel Miami Beach, Madrid's ARCO, and The Armory Show in New York.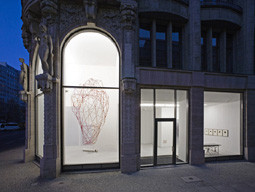 Installation view of Inigo Manglano-Ovalle's "Red Berg(r11iO1)" (2006) at Galerie Thomas Schulte in 2006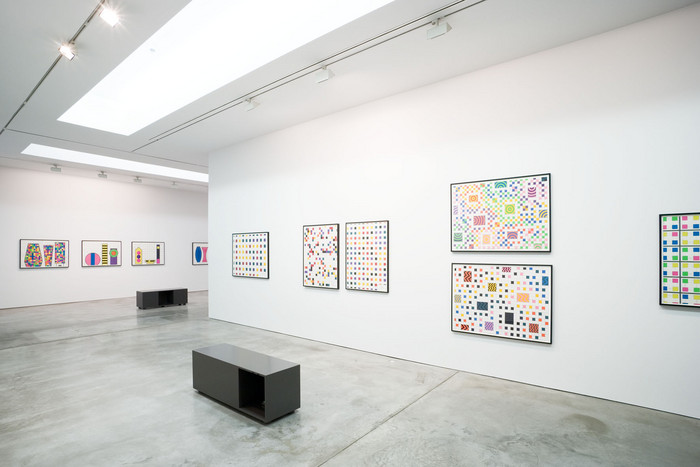 Installation view of Stephen Willats' exhibition "Democratic Mosaics and Conceptual Towers" at Galerie Thomas Schulte in 2008