Idris Khan: Quartet
06 Sep - 19 Oct 2019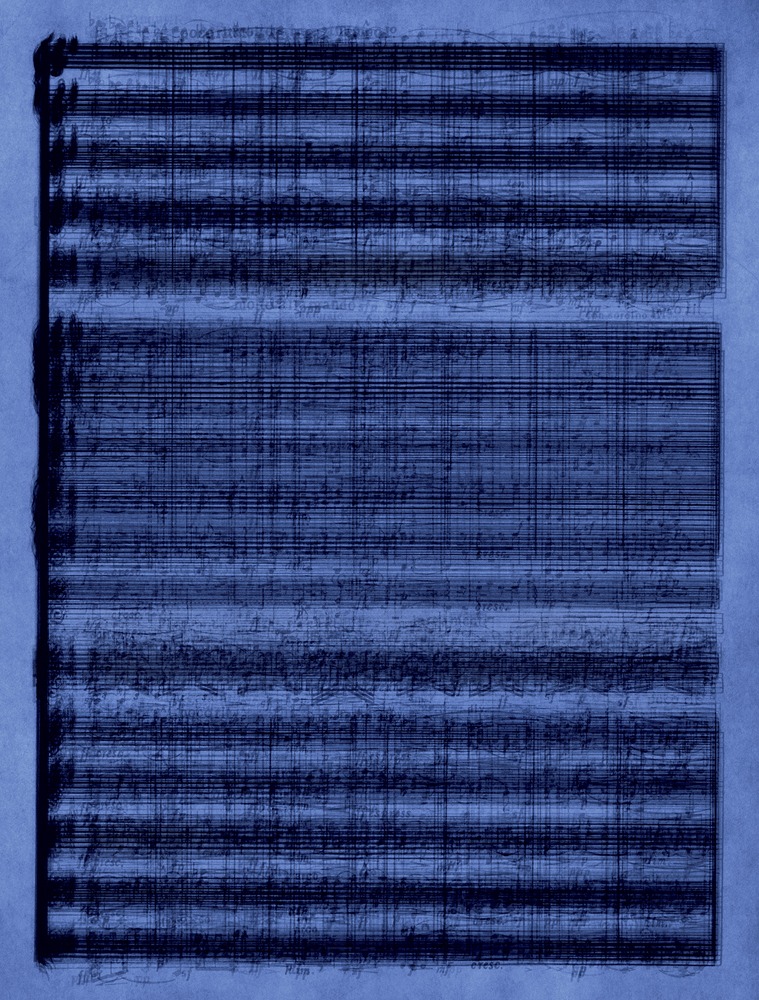 Idris Khan / The Old Tune, 2019 / digital C-type print on aluminum /
Framed: 182 x 140 x 7.6 cm | 71 1/2 x 55 x 3 in / Courtesy Galerie Thomas Schulte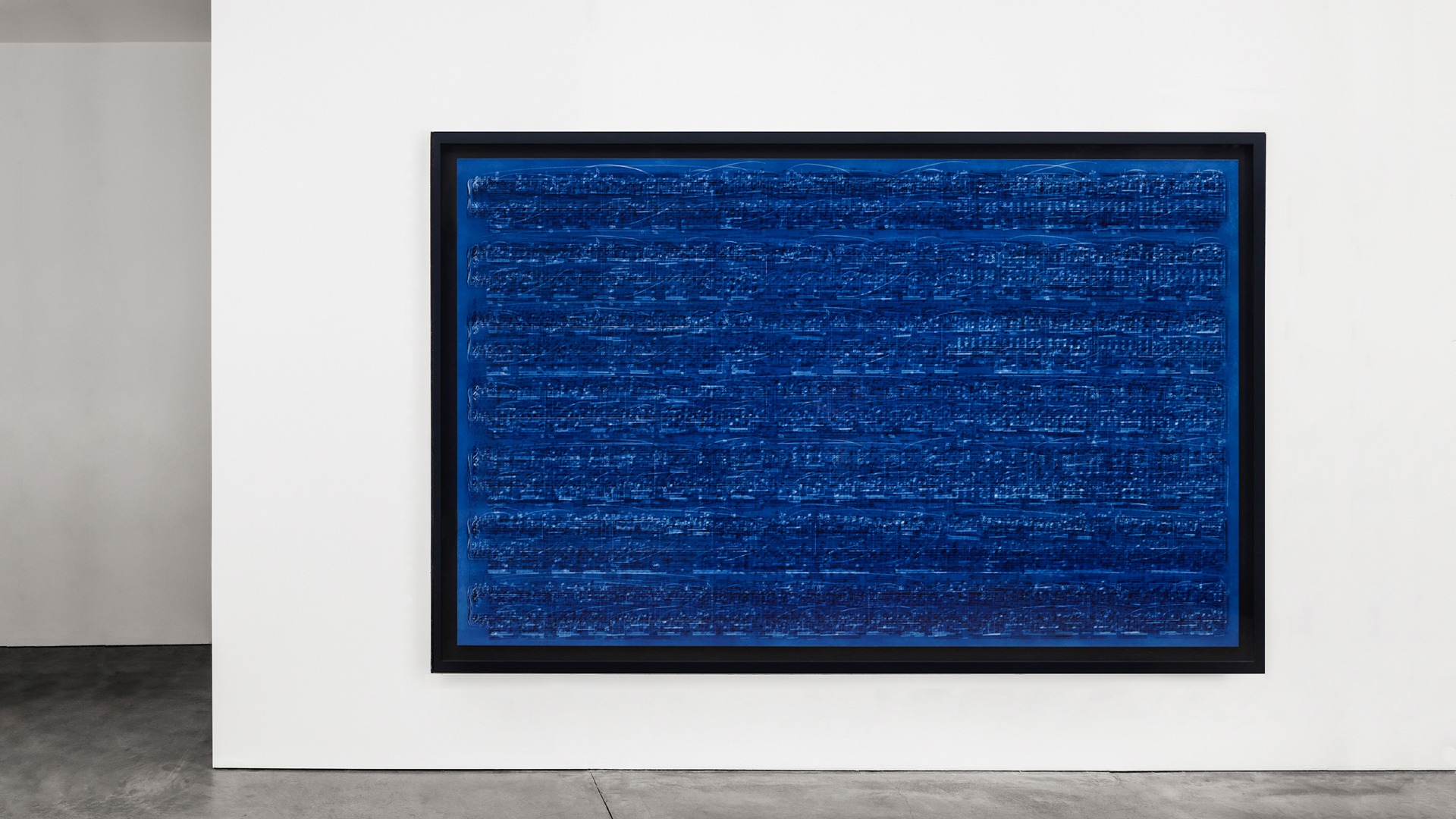 Idris Khan / The calm is but a wall, 2019 / digital C-print on aluminum /
Framed: 193 x 301.7 x 7.6 cm | 76 x 118 3/4 x 3 in / Courtesy Galerie Thomas Schulte
On the 6th of September Galerie Thomas Schulte opens the exhibition Quartet
by Idris Khan. In his fourth solo exhibition, the artist, who was born in
Birmingham in 1978, presents new works in which he explores ideas of time,
memory and creativity through various media processes. Khan superimposes
images, texts and sheet music in such a way that through the condensation of
form and color abstractions of meditative character emerge.