Dieter Appelt: Sound Fields
26 Jan - 09 Mar 2019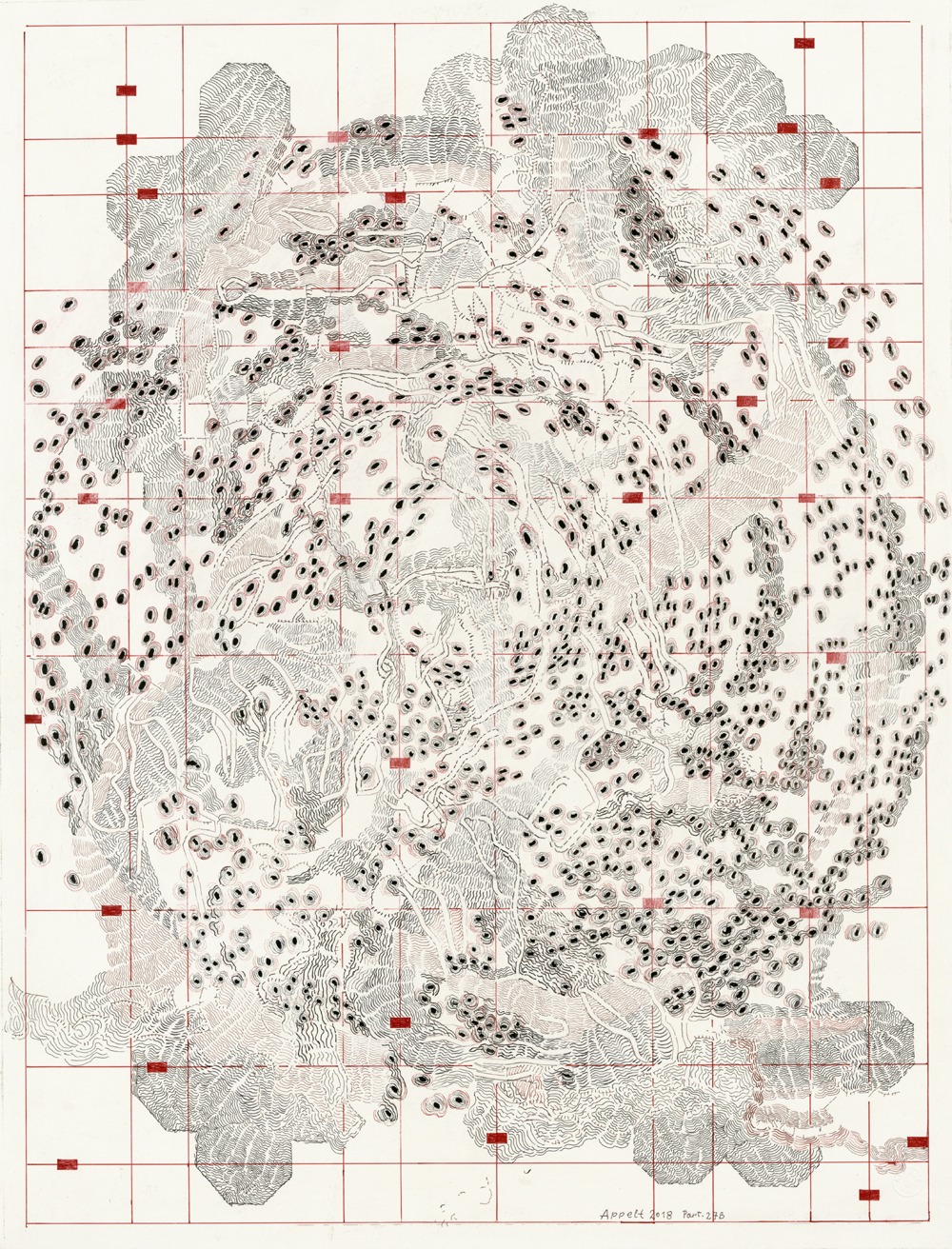 Dieter Appelt, "Partitur No. 27B", 2018, ink drawing, 70 × 50 cm / 27 1/2 × 19 2/3 in, courtesy the artist and Galerie Thomas Schulte
From January 25, Galerie Thomas Schulte presents an exhibition of new drawings by Dieter Appelt under the title "Sound Fields". His complex work, which embodies essential visual, physical and musical experiences and reflections, shows Appelt's ongoing exploration of themes including recording, sequence, repetition and observations of space and time.

Appelt, who in previous years was mainly known for his photographs, has been working intensively in the medium of drawing during the last few years. In his metrically-structured ink drawings, fine, floating lines condense rhythmically into vortices and clouds, which are superimposed and arranged by highlights in color that take the shape of dots or cuboids. Music has always played an important role in Appelt's life. Therefore it can possibly be claimed that it is through his drawings that the trained musician and singer today makes music. The underlying grid of horizontal and vertical lines dictates the reading of the score. The open and at the same time regular arrangement of colored accents and blanks sets the rhythm. Stratifications and condensations can be read as dynamics, as crescendos and decrescendos. Appelt's drawings require musical interpretation as individual notations. Two of the drawings were premiered in a concert given by the Berliner Sonar Quartet at the Akademie der Künste in 2018.

In parallel with the exhibition, British artist Hamish Fulton will show two wall paintings in the gallery's Corner Space.